Newsletter 04/2021
Optimization Report
Many customers who use our built-in optimization and A/B testing have asked for a better understanding of what the system is actually doing. We were happy to comply and have conjured up a small new optimization report.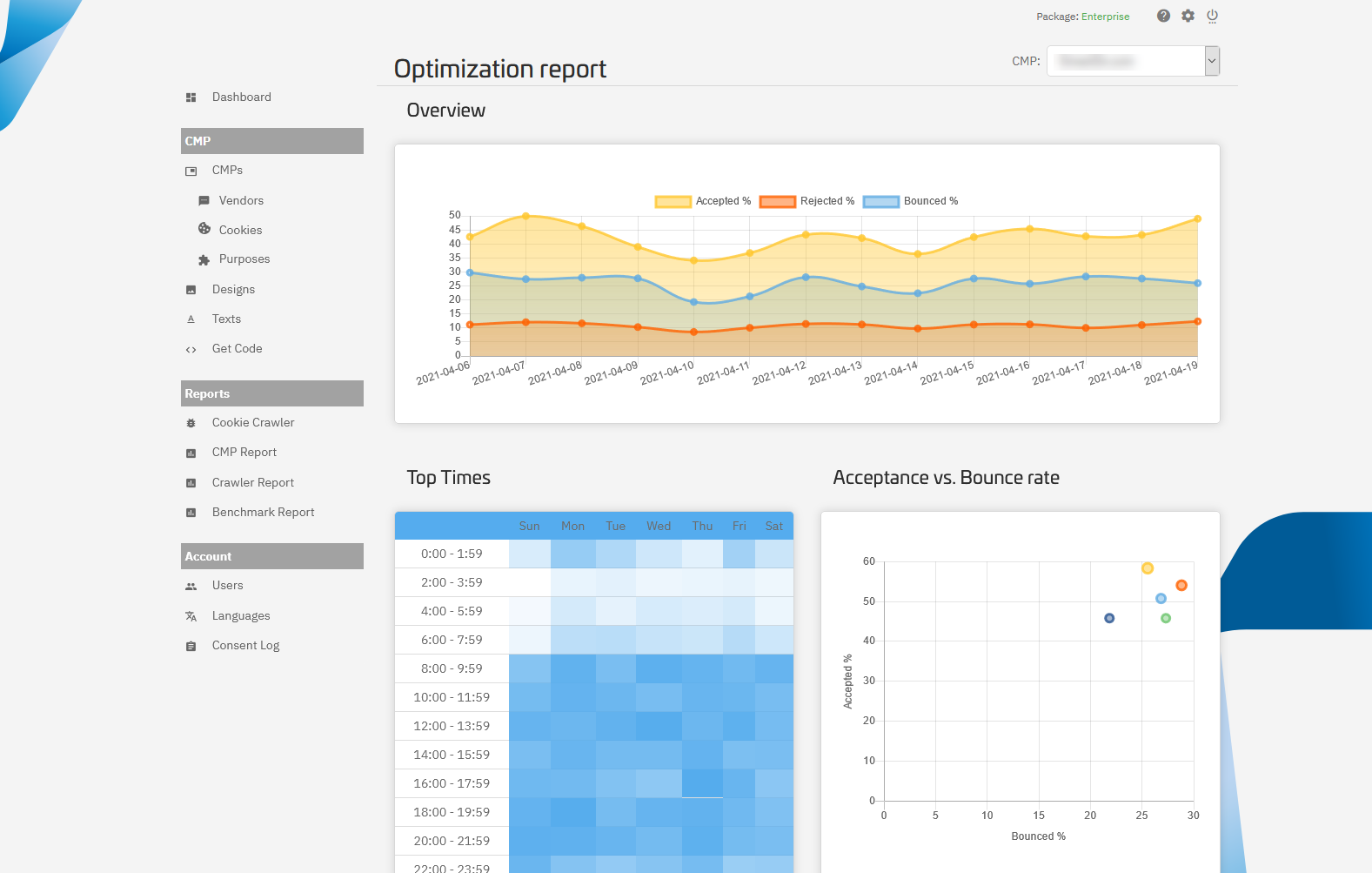 Here you get further insights into how the individual designs perform, which conclusions the system has drawn and how your acceptance or bounce rate has changed.
Comfort of the crawler reports
In addition, we've overhauled the crawler report a bit and improved it in a few places. For example, unknown domains or cookies can now be assigned directly in the crawler report. We hope that this will make working with the system a little easier for you.
Recording of the webinars
A number of webinars took place last month. As always, you can find the recordings on our website:
More new features and changes
Date and random cookies are now recognized better
Various bugfixes in the view & usability
Various minor adjustments to design options
Auto Block Code now understands more cases and is more compatible with more providers
… and much more.