Newsletter 2021/11
TTDSG comes into force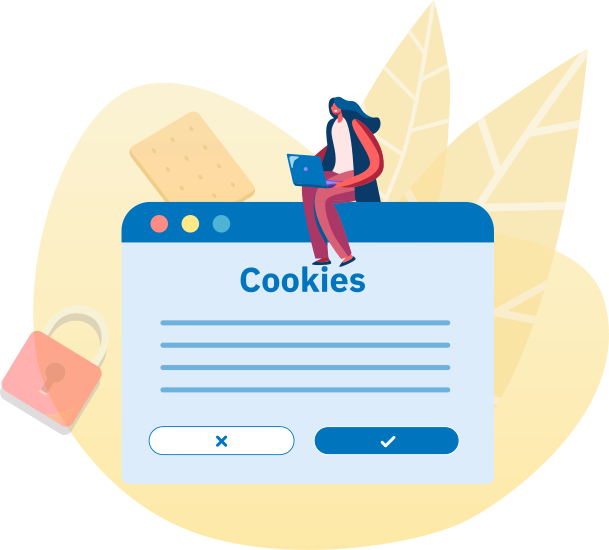 In a good two weeks on December 1stthe TTSDG law will come into force in Germany. Cookie banners will then be a legal obligation and no longer just "indirectly" regulated by ePrivacy. For us, this was the reason to put the focus for new features this month in particular on the legal settings in the consentmanager interface. To underline the importance of these settings, we have now removed the legal settings from the general CMP settings and moved them to a separate menu item.
Also new is an improved support for CCPA / CPRA (California) and, for the first time, a support for LGPD (Brazil) and PIPEDA / CPPA (Canada). The target area, the logic and the legal basis can now be set specifically for all regions. This makes compliance all over the world much more easy!
Where do the cookies come from?
In order to give you a better overview of how the cookies get into your website, we have also improved the crawler report: A clear flow chart now shows you exactly which vendor loads which other vendor and thus distributes the data and the setting of cookies allows in your side.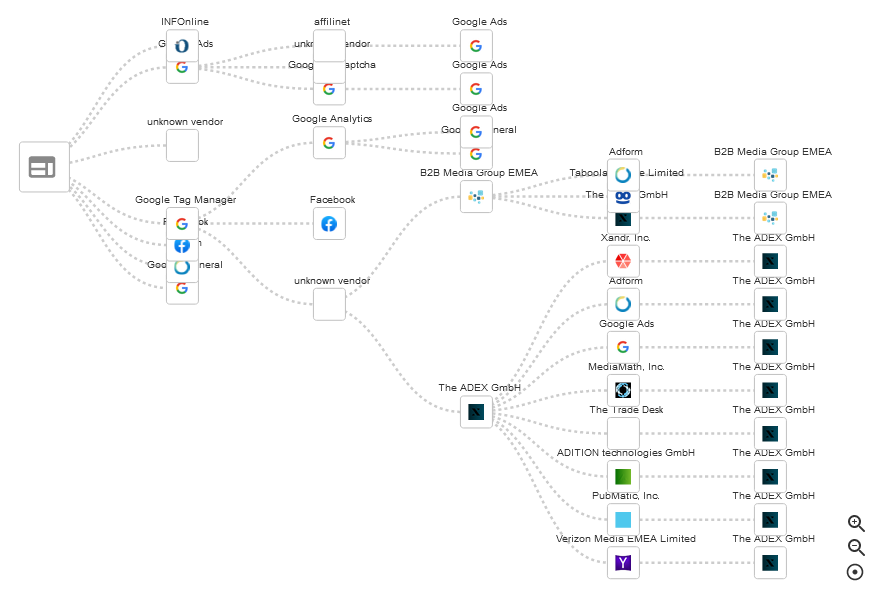 World's first CMP with privacy APIs for DNT, GPC, ATT and ADPC
As the world's first consent solution, consentmanager now offers support for various privacy APIs: DNT / Do-not-track (general tracking standard), GlobalPrivacyControl / GPC (mandatory for all websites in the USA!), Apple ATT for iOS apps and the ADPC specifications from the data protection NGO noyb.eu are now supported directly by the system. Users can use their browser or the app to specify which data protection provisions should apply – without having to display a consent layer.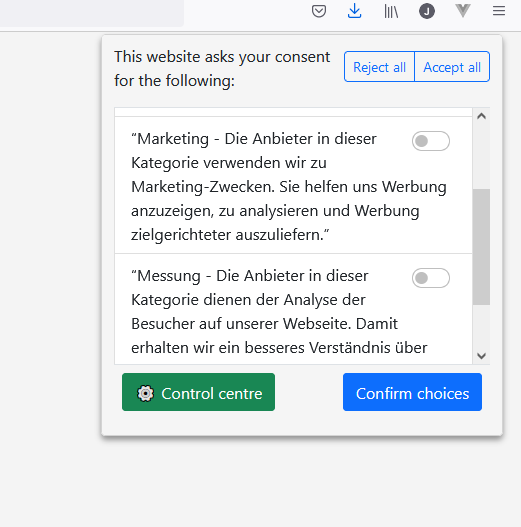 Videos: Webinars in November (German)
As always, we have put the videos for our last webinars online on our website. You can find the videos on the following pages:
More features and changes
New carousel design for advanced settings
Better bypassing ad blockers
Better support for Facebook Consent Mode
Standardized legal settings in different areas of law
… and much more.
Release log
With the current release we have applied the following changes:
CMP-904 Add possibility to remove LI toggles from vendor liste
CMP-898 Auto apply User group rights
CMP-914 Design copy ("save as new") does not copy ALL settings
CMP-897 ATT Support for Purposes
CMP-192 DNT support
CMP-255 Allow opt-out for non-EU and non-CA users while still displaying a consent layer to EU/CA users
CMP-290 Set legislation logic for rest of US
CMP-291 LGPD support
CMP-349 ROW/CCPA logic
CMP-413 CPPA Support
CMP-414 CPRA Support
CMP-536 CCPA opt out icon
CMP-776 GPC support for CCPA
CMP-791 Add support for ADPC
CMP-794 New Wizzard
CMP-927 Bugfix crawl cookies for accept
CMP-926 CSS class to signal layer is closed
CMP-924 Avoid counting being blocked by adblocker
CMP-915 Add option so that automatic blocking does not block unknown vendors
CMP-905 Issue displaying special purposes vendors
CMP-909 Issue LI vendors not shown as active
CMP-923 Bot detection => exclude CMP from known Bots
CMP-921 Purpose setting => btn always on/off => add note "depreceated"
CMP-766 Add legal text for non-EU data transfers
CMP-910 Remove Whitelist for preview