Newsletter 2022/09
Crawler Report with new issues lists
In order to make the analysis of the CMP data even more effective and not lose sight of the necessary adjustments, we have equipped the crawler report with new and helpful additional functions. Similar to the risk report, with the crawler report we have now broken down exactly what the problem is, how you can identify it and what steps you need to take to eliminate it. This gives you a real to-do list on your way to GDPR compliance and allows you to target problems.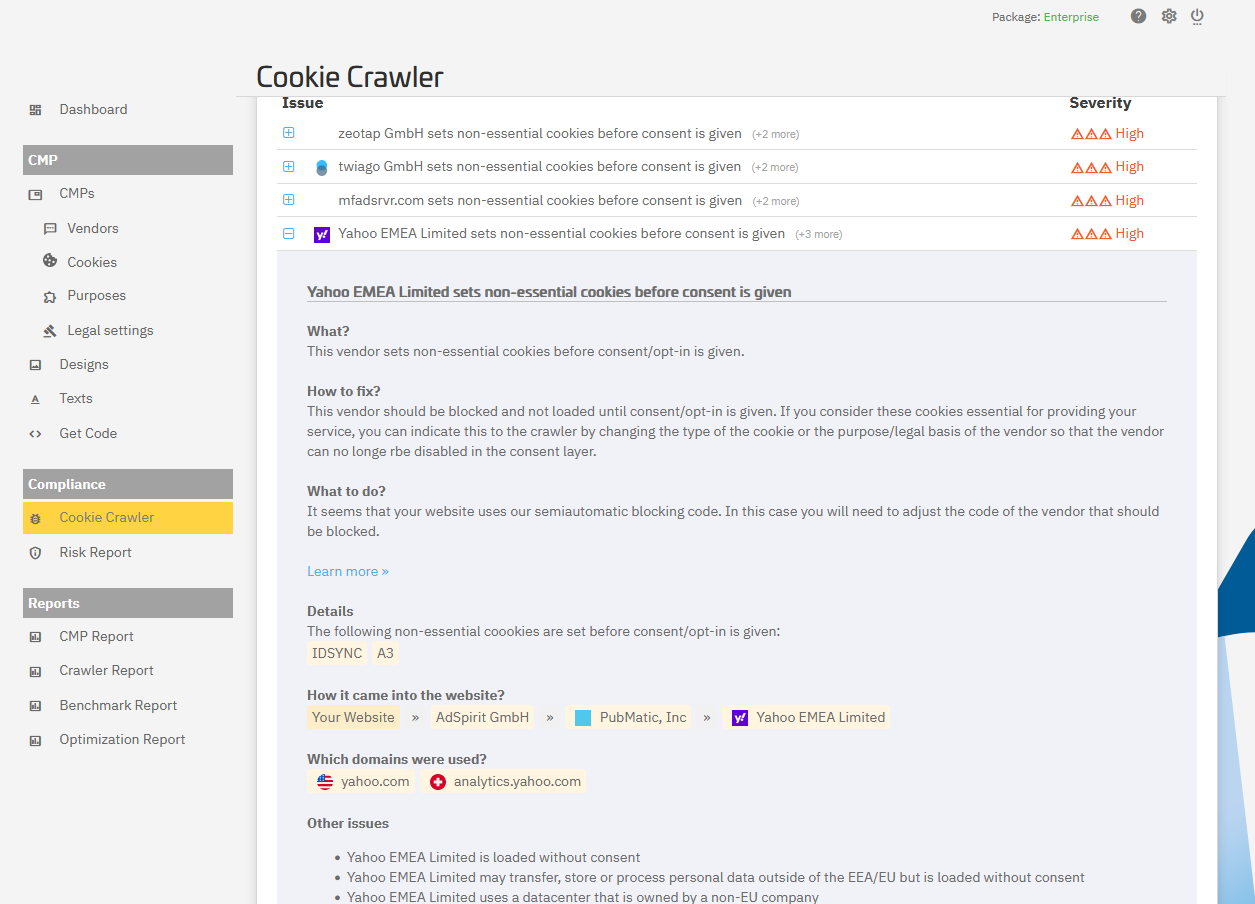 Google Consent Mode with improved functionality
Google Consent Mode users have every reason to be happy. Since 20 September, Google has further improved Consent Mode and equipped it with new functionalities. In this context, the template in the Google Tag Manager has also been updated and has more flexibility in operation.
What is Google Consent Mode?
With Google Consent Mode, your Google tags will be able to determine whether or not permission has been given for your site to use cookies for advertising purposes for that user. If a user consents, conversion measurement reporting continues normally. If a user does not consent, the relevant Google tags will automatically adjust accordingly and not use ads cookies, instead measuring conversions at a more aggregate level. consentmanager is an official partner of Google's new CMP partner programme.
If you would like to know how to use the Google Consent Mode in connection with consentmanager, then click here: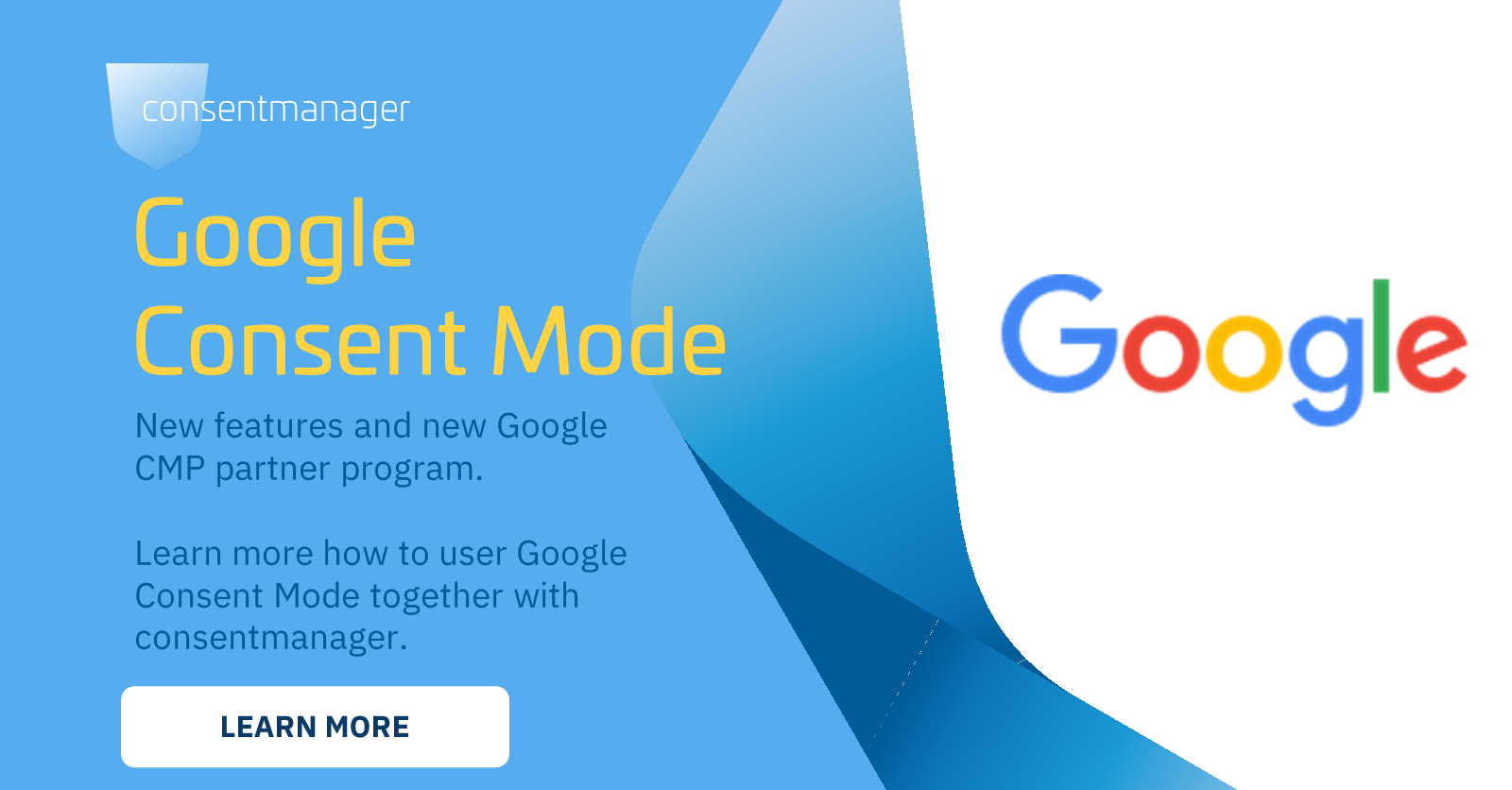 Be quick now… DMEXCO 2022 in Cologne!
You can expect exciting lectures, master classes and of course a wealth of interesting information about digital business.
Come to our booth and hear from our experts about the latest information on the Cookie Banner.
You don't have an appointment yet? Then quickly take the opportunity at:
https://www.consentmanager.de/bookacall/dmexco-2022/
Date: September 21 & 22, 2022
Booth: Hall 8.1 | C012
Location: Koelnmesse | Messeplatz 1 | 50679 Cologne, Germany
Visitor hours: Wednesday 09:00 to 18:30 | Thursday 09:00 to 17:30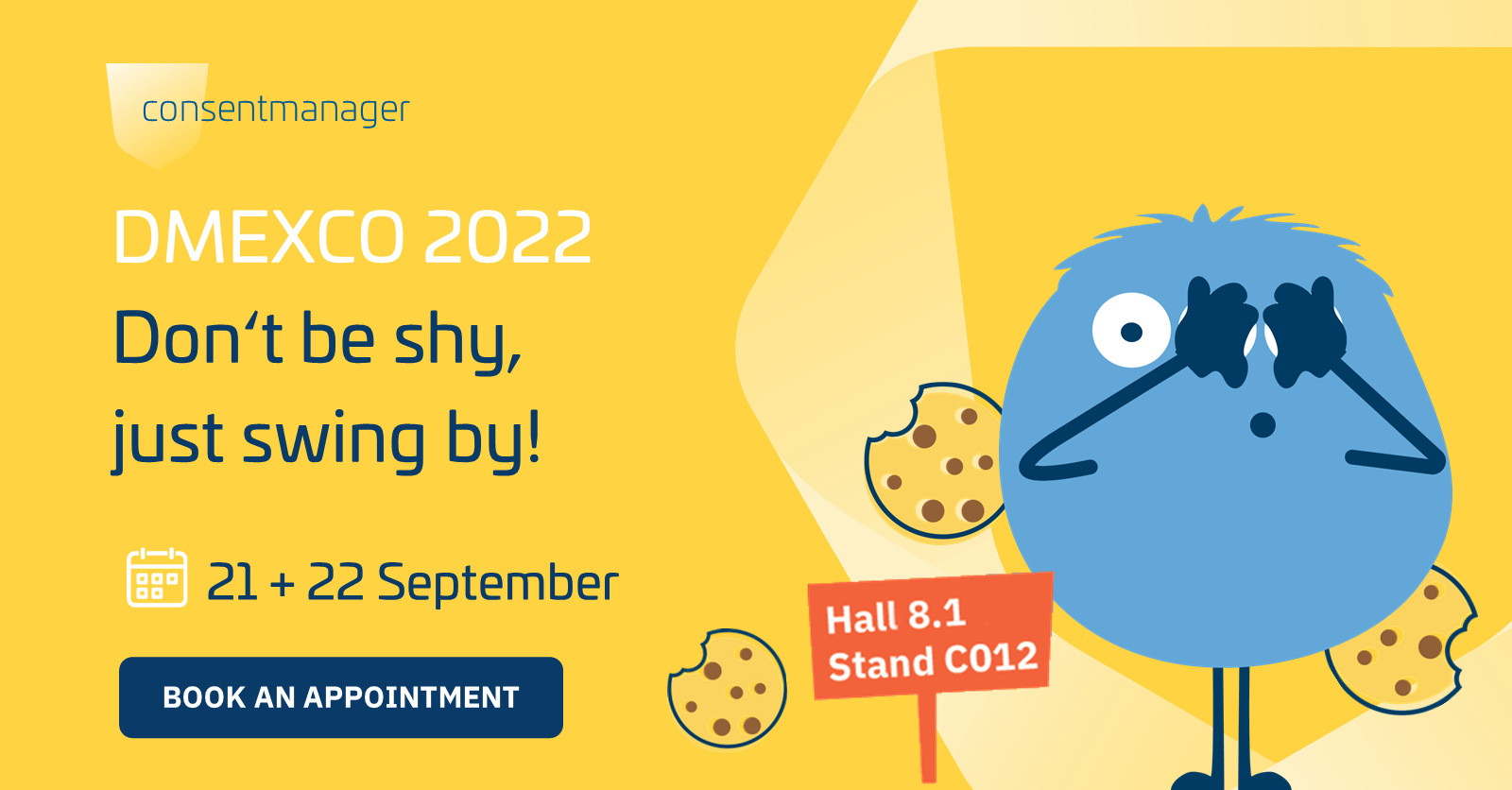 Missed the webinar? No problem!
On 02 September 2022, our webinar on "consentmanager: Using the optimisation function and reports effectively" took place. As always, we recorded the webinar for you so that you don't miss any important information.
We covered the following topics, among others:
Which reports can be found in consentmanager and how to configure them.
How to read and understand the data from the reports.
How to create multiple designs and run an A/B test.
How you can optimise the designs with the help of machine learning.
Enjoy watching – you can find the video here: https://www.consentmanager.net/knowledge/videos/video-optimization-reportings/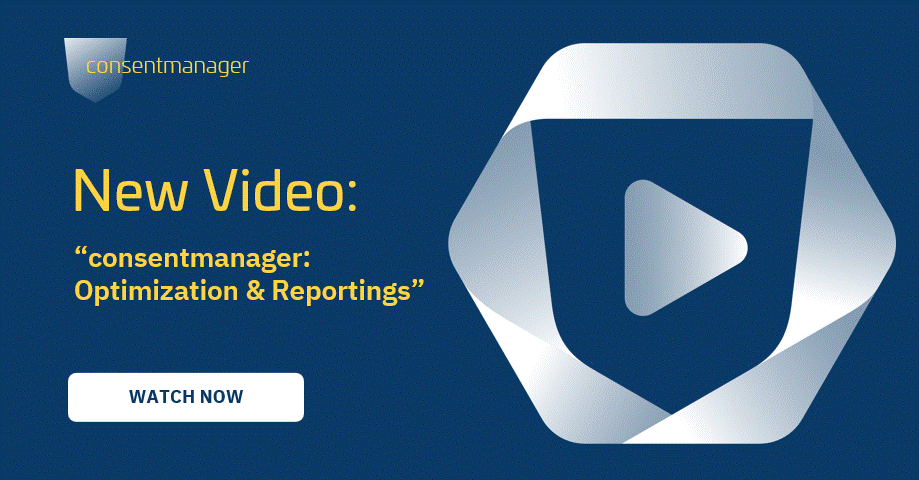 Update on default texts in October
With the next update in October (scheduled 17.10.2022) we will update the default headline and welcome texts for all languages. You can find the new texts and more info here: https://www.consentmanager.net/update-on-default-texts/
Further optimizations and adjustments in September
In September, some minor improvements were made or bugs were fixed. You can find the complete release log here:
Release log
CMP-1380 Separate hide and delete buttons in cookie list
CMP-1422 Last Found date of vendors is not updated
CMP-1350 Update on default texts
CMP-1386 Do not allow opt in or opt out
CMP-1387 Switching languages to custom langues issue
CMP-1409 Add Crawler Task Feature
CMP-465 Add auto translate feature
CMP-1381 Preview accept should not set choice to exists
CMP-1402 Add legal basis "legitimate interest" as opt-out only
CMP-1403 Crawler incorrectly marks datacenter as non-eu
CMP-1404 Assigning users to groups issue
CMP-1252 Improvement on cross domain consent when using localstorage
CMP-1365 Data API 16 issue
CMP-1376 Add option to set cookie path
CMP-1396 Verify logic for data-cmp-ab="2″
CMP-1340 Improved handling of IFrames