Newsletter 2022/10
IAB GPP: The new IAB TCF replacement
In September the IAB introduced its latest standard: IAB GPP. GPP stands for Global Privacy Platform. IAB GPP will replace and include the previous standard IAB TCF v2 in the future. The new standard has become necessary to reflect changes in various global privacy laws and compliance.
With the current Update we are introducing the support for IAB GPP including IAB Canada TCF, IAB Europe TCF and US Privacy (California). Next month the support for the new US privacy laws in Utah, Virginia, Colorado, Connecticut and the US will follow.
consentmanager will thus be the first CMP to fully support the new standard. Customers who want to use GPP for the regions mentioned can now be the first to do so and thus secure a better market position.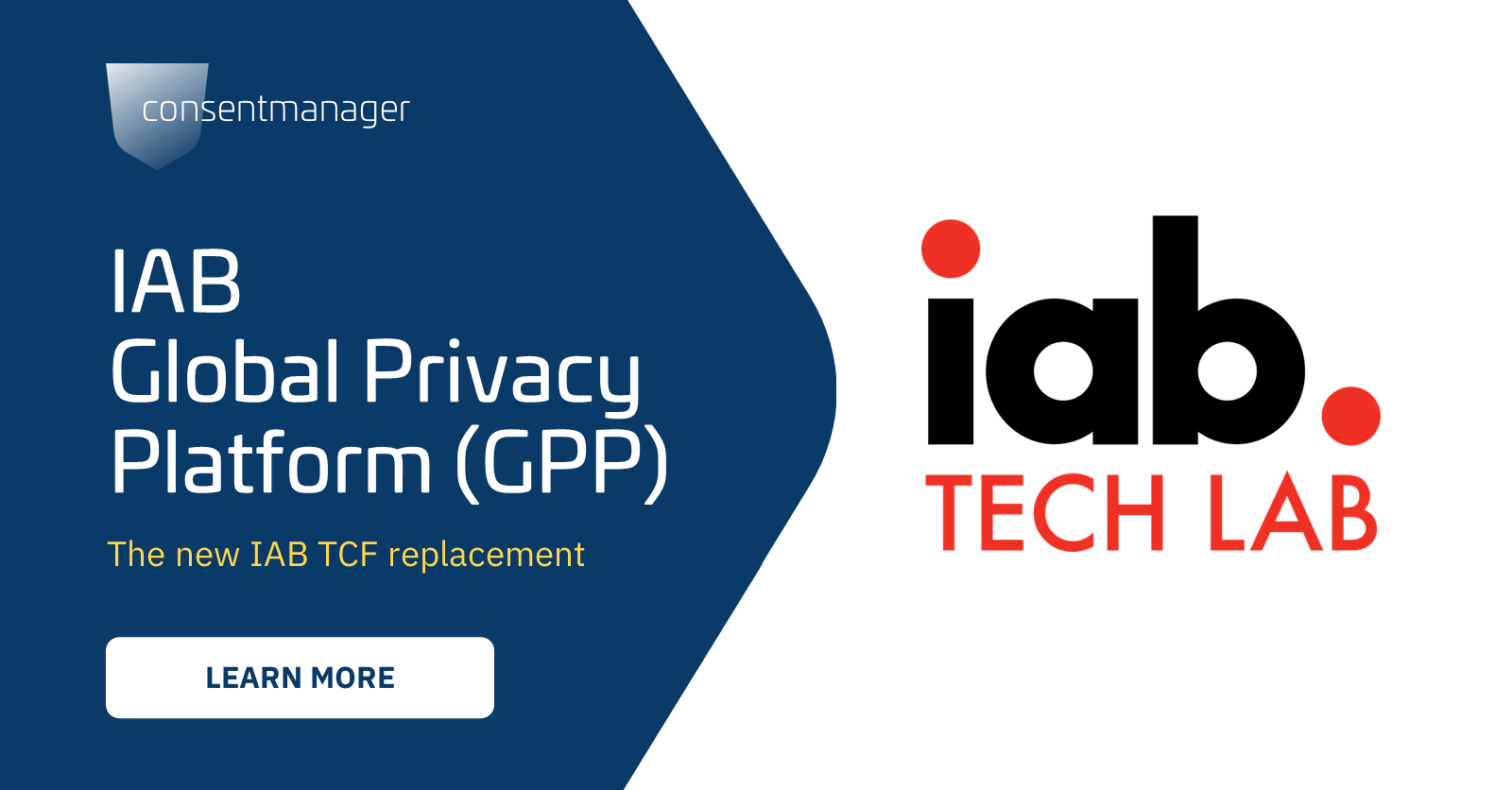 What is behind GPP in detail, how it is used and why GPP is becoming the replacement for IAB TCF v3, we explain here: https://www.consentmanager.net/knowledge/news/iab-gpp-the-new-iab-tcf-replacement/
For more information, please also visit: https://iabtechlab.com/gpp/
New Text Templates
A breath of fresh air for our texts. With this update, the contents of the default headings and welcome texts are updated for all languages. We are thus complying with the regulatory requirements and making it easier for our customers to be GDPR compliant. The texts were created on the basis of recommendations from data protection authorities in various countries and continue to create a high level of legal certainty for our customers.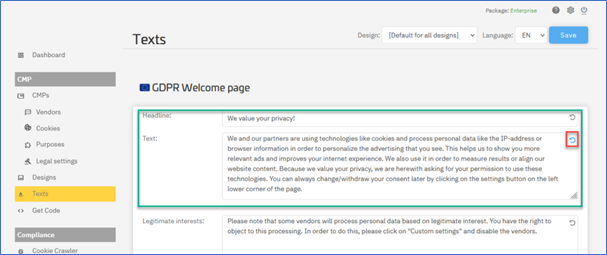 You don't know whether the texts in your CMP are affected? Then you can easily find out. We have put together a little help for you. You can find the new texts and further information here:
https://www.consentmanager.net/update-on-default-texts/
DMEXCO 2022 – Thank you for visiting us!
Two very exciting days at DMEXCO in Cologne are behind us. The topic of Cookie Banner and Consent Management Solution met with great interest among the visitors and provided us with plenty to talk about at our stand. Boredom among our sales colleagues – was not an issue! We would like to thank all interested parties, partners and customers who visited our booth in such large numbers…and we are already looking forward to the next joint event. We will keep you up to date when it starts again!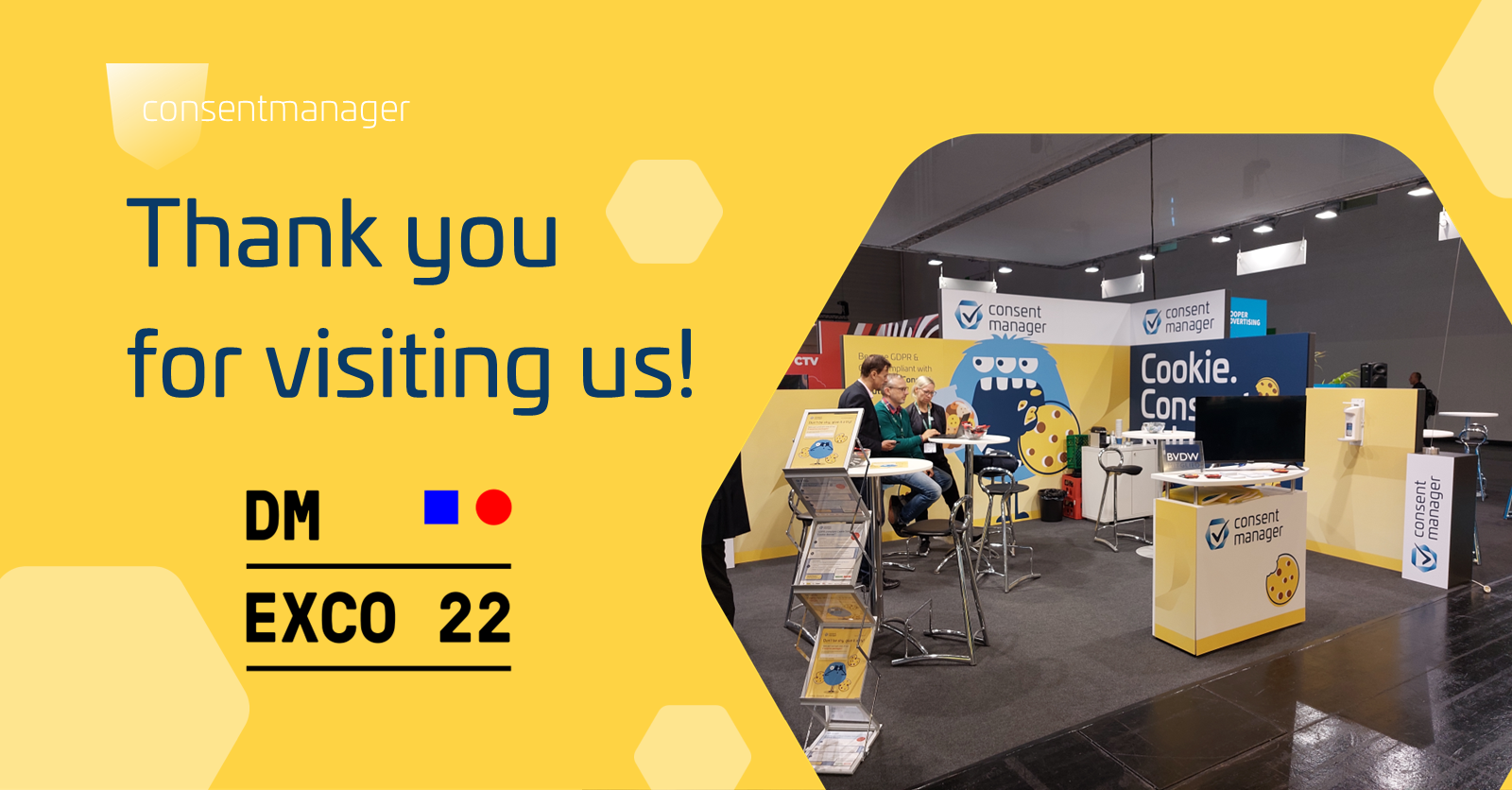 WE'RE HIRING
Consentmanager expands its team! We are looking for committed employees who want to grow with us. Exciting tasks and a highly motivated and friendly team are waiting for new colleagues. Our current positions (German texts):
Senior Sales Manager (m/w/d)
Sales Manager (m/w/d)
Junior Sales Manager (m/w/d)
Business Development Representative
If anyone knows someone…please spread the word!

Further optimisations and adjustments in October
As always, there were many other small innovations and changes. Vendors can now also be connected to one another, in that the activation of vendor A also results in the activation of vendor B. This is an advantage, for example, when using Google Tag Manager and Google Analytics at the same time. Another improvement has been made to the blocking of dynamic content for Instagram, Tiktok and Twitter, and a new translation control button offers enterprise users more convenience.
You can find the complete release log here:
Release log
CMP-1396 Check logic for data-cmp-ab="2″
CMP-1421 ads_data_redaction = true (Google Consent Mode)
CMP-1425 Translate vendortexts
CMP-1426 Connect vendors on activation (activate vendor A also activates vendor B)
CMP-1449 Add option to display custom button only on custom settings
CMP-1455 CSV Export of Cookie list not properly escaped
CMP-1126 2nd layer: Add jump to view on click on vendor details
CMP-465 Add auto translate via Google API
CMP-1350 Align default texts to german version
CMP-1409 Update task features
CMP-1404 Issue assigning users to groups
CMP-1318 Dynamic content blocking for instagram, tiktok, twitter
CMP-1438 Issue with Visual Editor: Text editor adds <br>
CMP-1441 Vendor details: disable default legal basis text
CMP-1443 Mark important/unimportant domain in queue
CMP-1452 PUR: Allow change of order
CMP-1456 Move inline styles of preview to class
CMP-1457 Issue on Opt-out on custom vendor
CMP-1459 GPP Support / IAB TCF Canada