Newsletter 2022/11
New legal requirements in the US from 01 Jan 2023:
New CMP features for legislation in USA & Japan
From January 2023, updated privacy regulations will come into force in the US and hence consentmanager is updating its support for these new regulations. In the US, these include: Virginia (VCDPA), Colorado (CPA), Utah (UCPA) and Connecticut (CAPDP) . In addition to these US states, we are also launching support for Japan (APPI).
The new legislation makes it necessary for companies operating in these territories to review and, if necessary, adapt their privacy policies and cookie banners. We have expanded the necessary settings options in our CMP to take account of the new data protection regulations and make them accessible to our clients.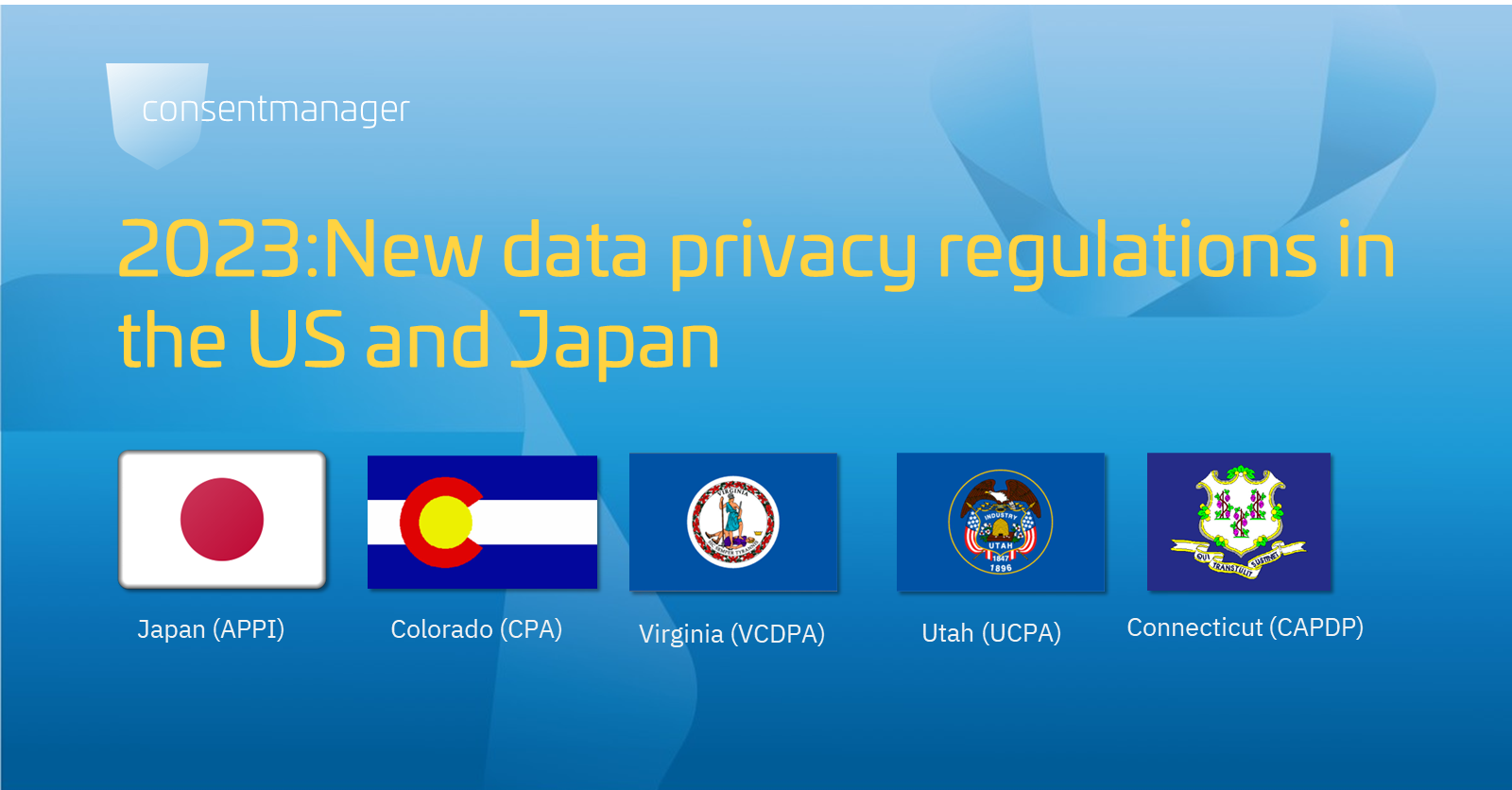 New report for accept-or-pay model
Website operators – especially publishers – who already use the Accept-or-Pay model will be pleased. They now have a much more comprehensive and detailed reporting at their disposal. The following additional data can be retrieved and used for optimisation measures, such as increasing acceptance rates:
Number of clicks on the accept-or-pay layer
Number of page views with login
Dropout: Users who have clicked on the layer and come back at a later time without having been logged in.
Successes: Users who have clicked on the layer and come back later with a login.
Bounces: Users who have clicked on the layer and have not returned.
Clients of the Accept-or-Pay model will be able to see the new reporting columns directly in their reporting section.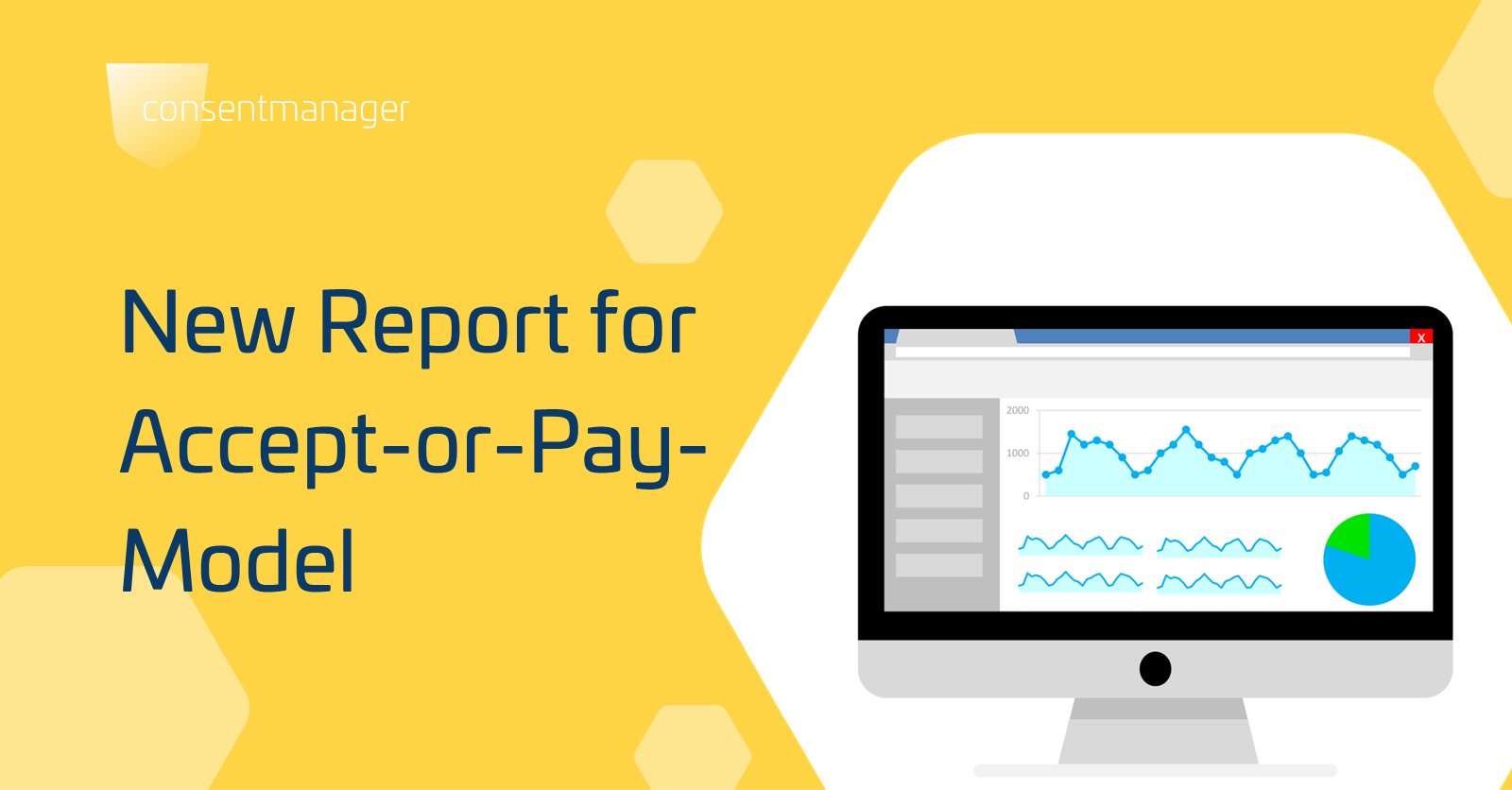 Case Study: Participants wanted!
Become part of a joint case study with your company! We will accompany you intensively on your way to the optimal cookie banner and summarise the results and empirical values in a case study. The content topics range from the implementation process and optimization of the cookie banner to A/B testing and machine learning.
Both new and existing customers may feel addressed. Or are you a publisher and would like to introduce the accept-or-pay model? Here, too, we welcome interested parties for a case study.
Your benefits:
Intensive support throughout the entire process of Cookie Banner compliance
Extensive learning
Branding and PR effect via dissemination of the case study through various channels such as newsletter, website, social media channels, etc.
Are you interested in a case study? Send us an email at: info@consentmanager.net with the keyword "Case Study".
We look forward to your participation.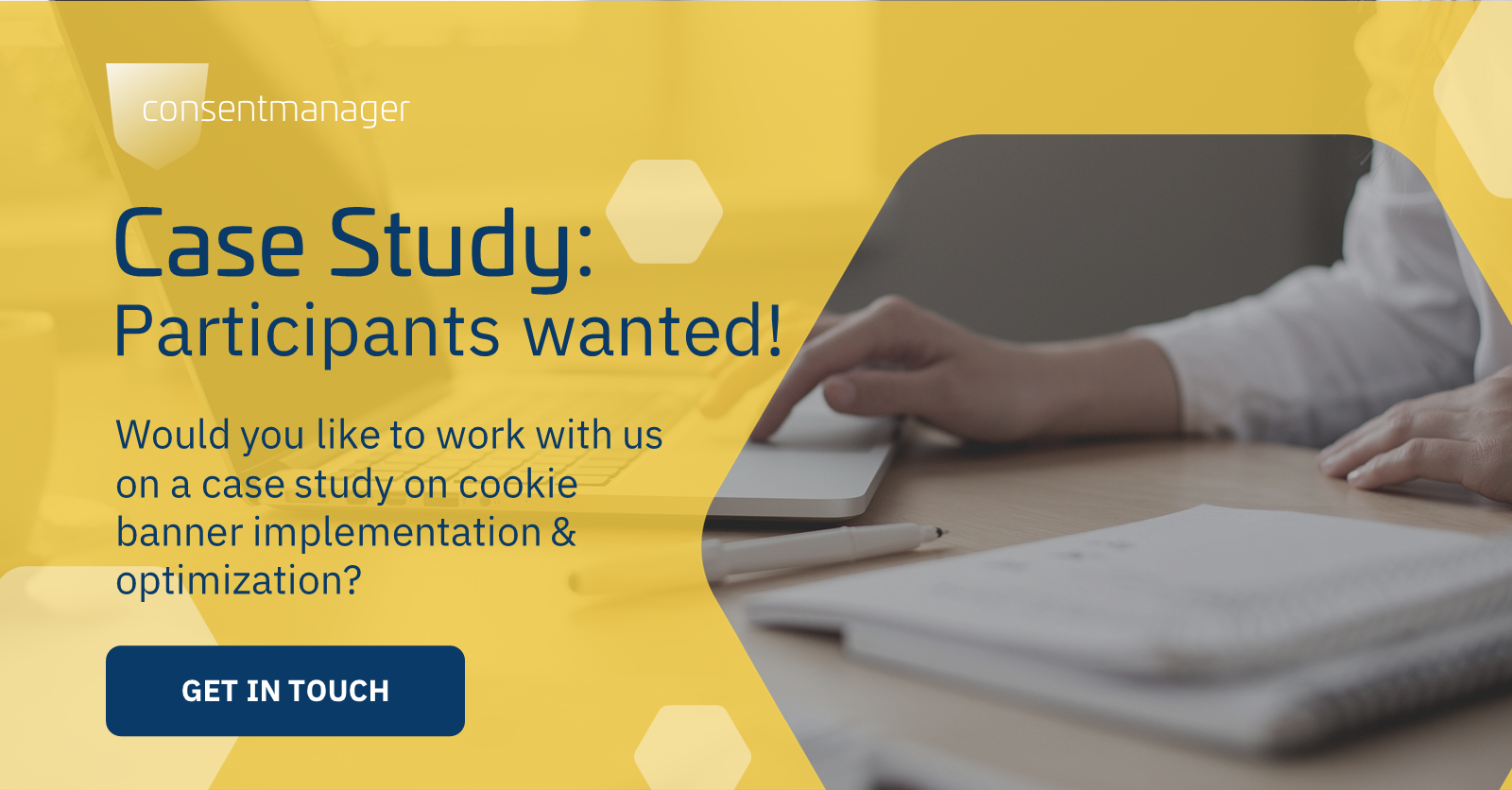 Further optimizations and adjustments in November
In November there were, among other things, the following small innovations and changes:
The resizable preview image now ensures improved usability.
The function logic of the accept button was adapted, which means in detail that it is only clickable if the desired purposes/providers are active. Furthermore, an animation option was also integrated there in the custom settings.
An alert is triggered in the crawler if it finds cookies with a particularly long lifetime.
Further innovations and optimizations can be found in the complete release log:
Release Log
CMP-1501 Replacement of loading with spinners
CMP-1480 SDK GPP Bridge
CMP-1482 Vendorlistcode incorrect
CMP-1485 Cookie Size exeeded due to publisher restrictions
CMP-1473 Connect vendors on vendor activation/deactivation BUG
CMP-1495 Geoip verification fix / US states
CMP-1481 Make preview screen resizable
CMP-1484 Issue with LI-only custom vendor
CMP-1446 Report: PUR / Accept-or-pay
CMP-1479 Support data-cmp-data for <object>
CMP-1486 Contentpass counts twice
CMP-1489 Add support for APPI (Japan)
CMP-1490 Add support for IAB US National API
CMP-1491 Add support for VCDPA (Virginia)
CMP-1492 Add support for CPA (Colorado)
CMP-1493 Add support for UCPA (Utah)
CMP-1494 Add support for CAPDP (Conneticut)
CMP-1504 Custom accept with animation
CMP-1503 Custom accept button logic update
CMP-1502 Customsettings animation on accept
CMP-1500 Crawler: Alert cookies with long lifetime