Newsletter 2023/02
Higher legal safety with improved description texts
With our current CMP update, we have further optimised legal safety in connection with the description texts. In total, the description texts of over 1,000 vendors in 16 different languages have been updated. Users of your website now have the opportunity to obtain even more detailed information about individual providers if required and to make their decision about consenting to individual cookies in a more informed manner.
Furthermore, we have now also added a comprehensive description to the list of cookies, which can be displayed directly in the consent layer. This gives your visitors a better understanding of what cookies are and how they can set them in their browser.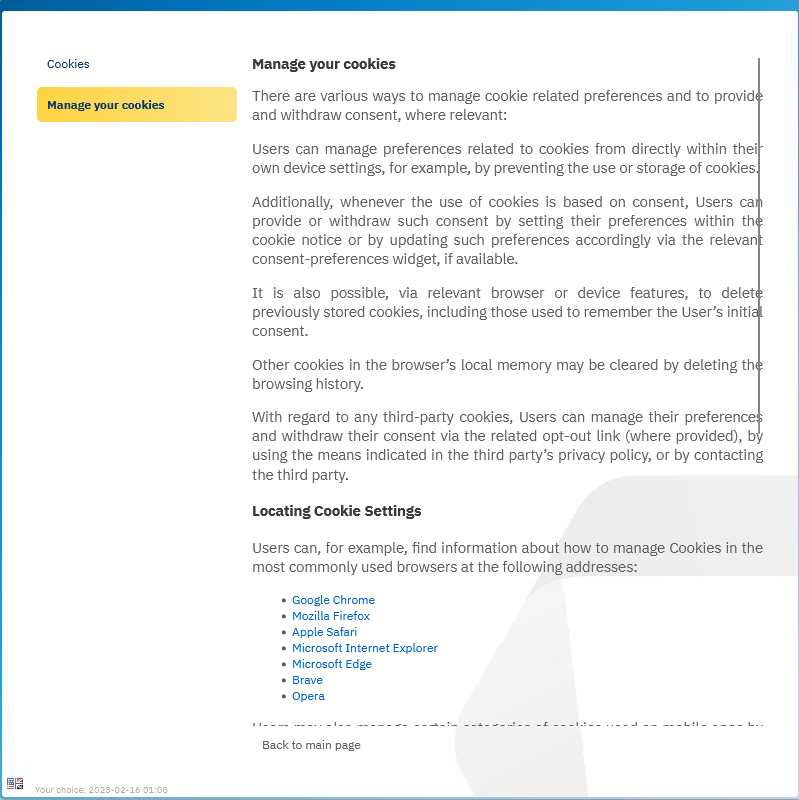 Dark patterns in cookie banners
Safer Internet Day on 7 February 2023 was celebrated just a few days ago and this year's theme is "Together for a better internet". One way to make the internet safer for our customers, businesses and families is to understand the mechanisms that prevent this, such as the so-called Dark Patterns.
What are Dark Patterns? Learn more about dark patterns in cookie banners in our new article:
https://www.consentmanager.net/knowledge/news/dark-patterns-in-cookie-banners/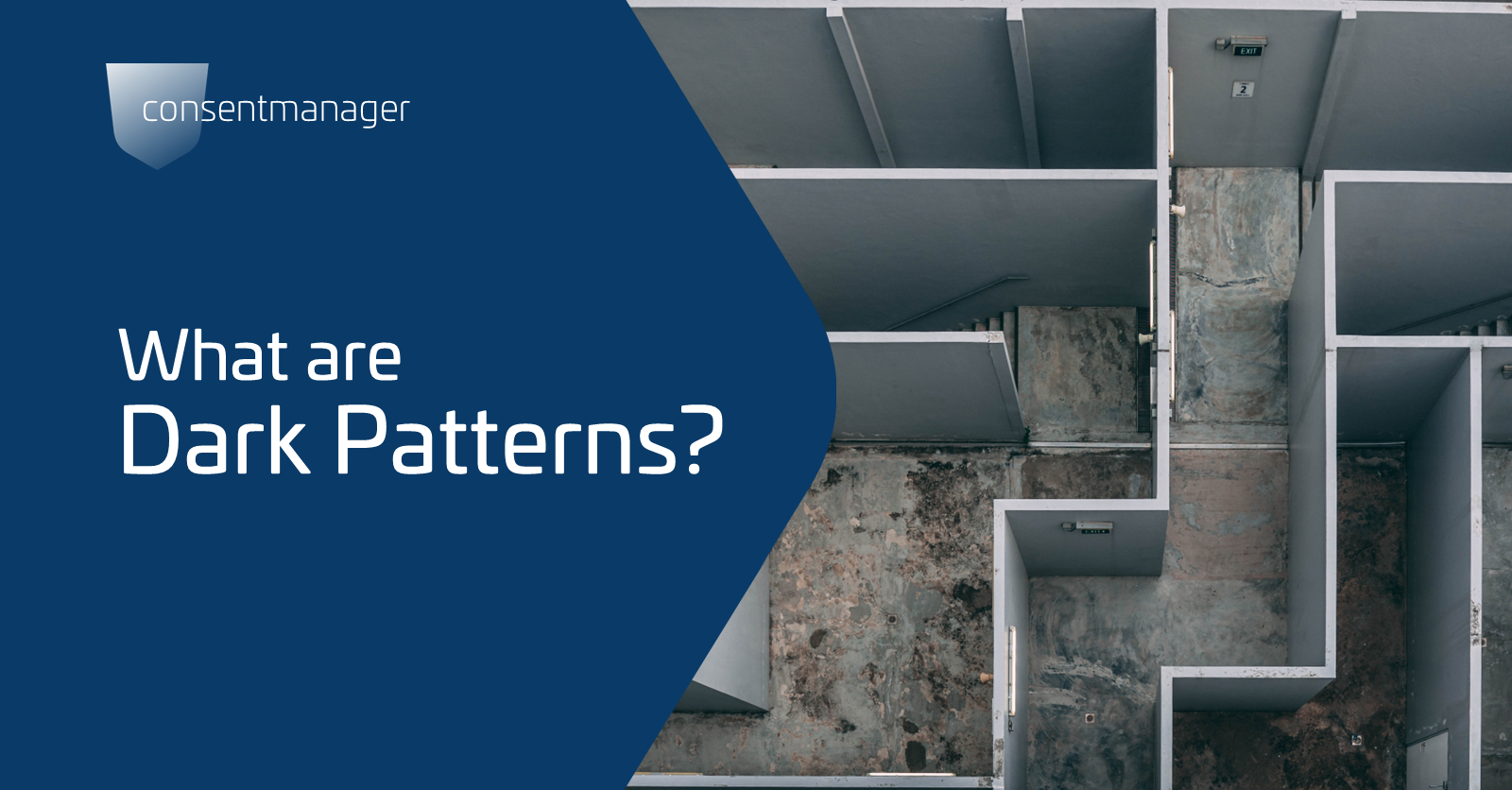 How can you avoid GDPR fines?
In 2022, the cost of GDPR fines increased dramatically, with meta accounting for more than 80%. In total, European data protection authorities imposed more than €830 million in fines on companies in 2022. Here is an example:
Fine of €5 million against TikTok.
The French data protection authority "Commission nationale de l'informatique et des libertés" (CNIL) has imposed a fine of 5 million euros on the social media platform TikTok for its illegal handling of cookies. The fine was set due to a breach of Article 28 of the General Data Protection Regulation after a banner was displayed showing only an "agree" button. Users had to press several buttons to reject cookies. This opt-out mechanism was seen as problematic as it could tempt users to quickly accept cookies instead. In addition, the company did not provide users with a relevant link on the banner for further information.
How can you avoid GDPR fines?
To ensure that you do not fall into the fine trap, we have compiled various checklists for you with the most important factors to consider.
You can download an overview of our checklists here:
https://www.consentmanager.net/checklist-download/
Or do our free cookie check, which shows you possible GDPR weaknesses:
https://www.consentmanager.net/cookies/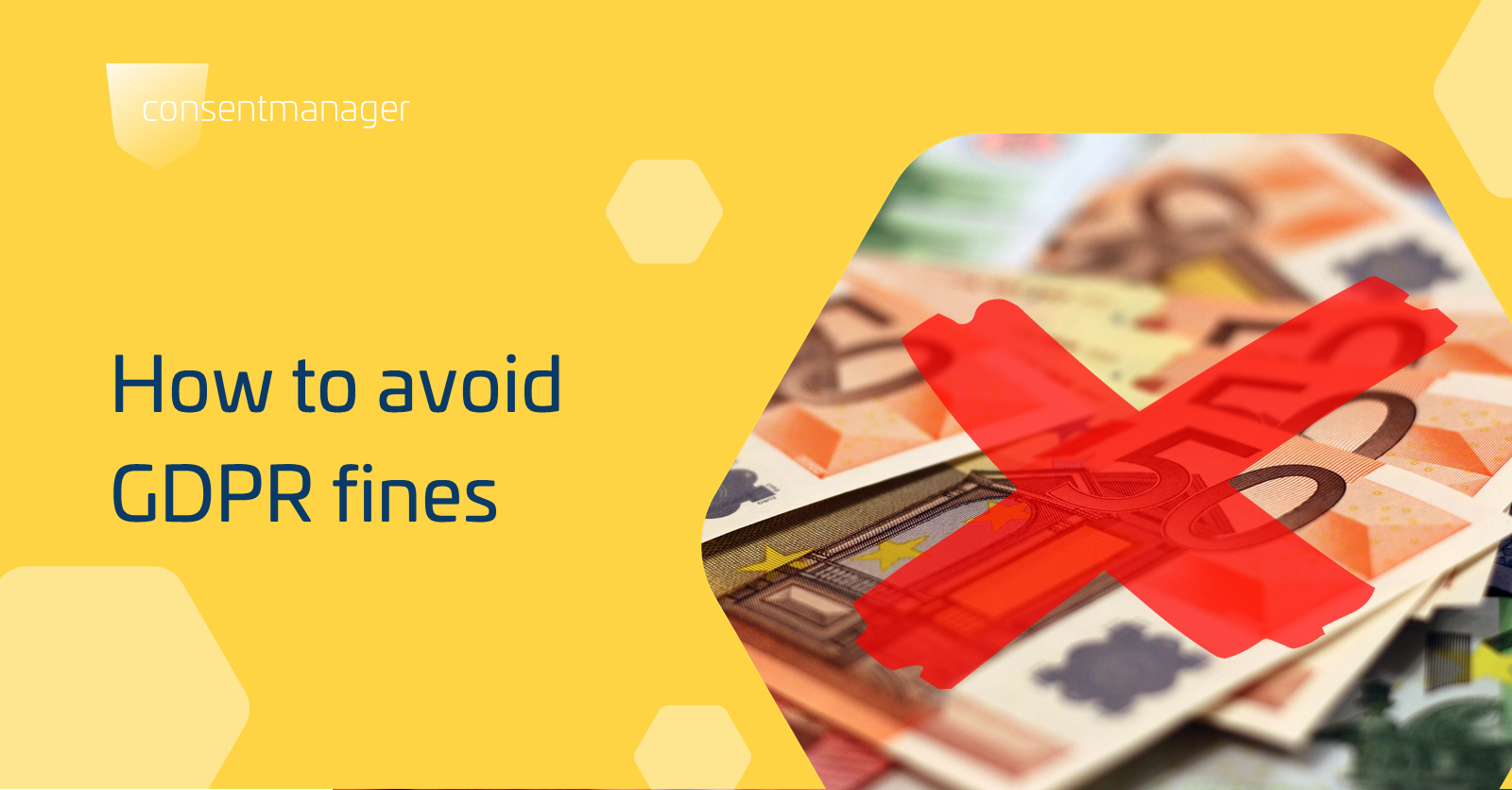 Event: Meet us at the E-COMMERCE BERLIN
This year's B2B Expo & Conference for e-commerce service providers will take place in Berlin on 23 February. With over 250 exhibitors, 75 speakers and networking with around 9000 attendees, the event offers an exciting range of wide-ranging digital topics. And best of all, admission is free for visitors.
We will also be there! Don't miss the chance for exciting conversations.
Meet our expert Mandy Ferrer in person at E-COMMERCE BERLIN.
Arrange an appointment now:
https://www.linkedin.com/in/mandy-ferrer/
Date: 23 February 2023 | 10:00 a.m. to 5:00 p.m.
Location: STATION Berlin | Luckenwalder Str. 4-6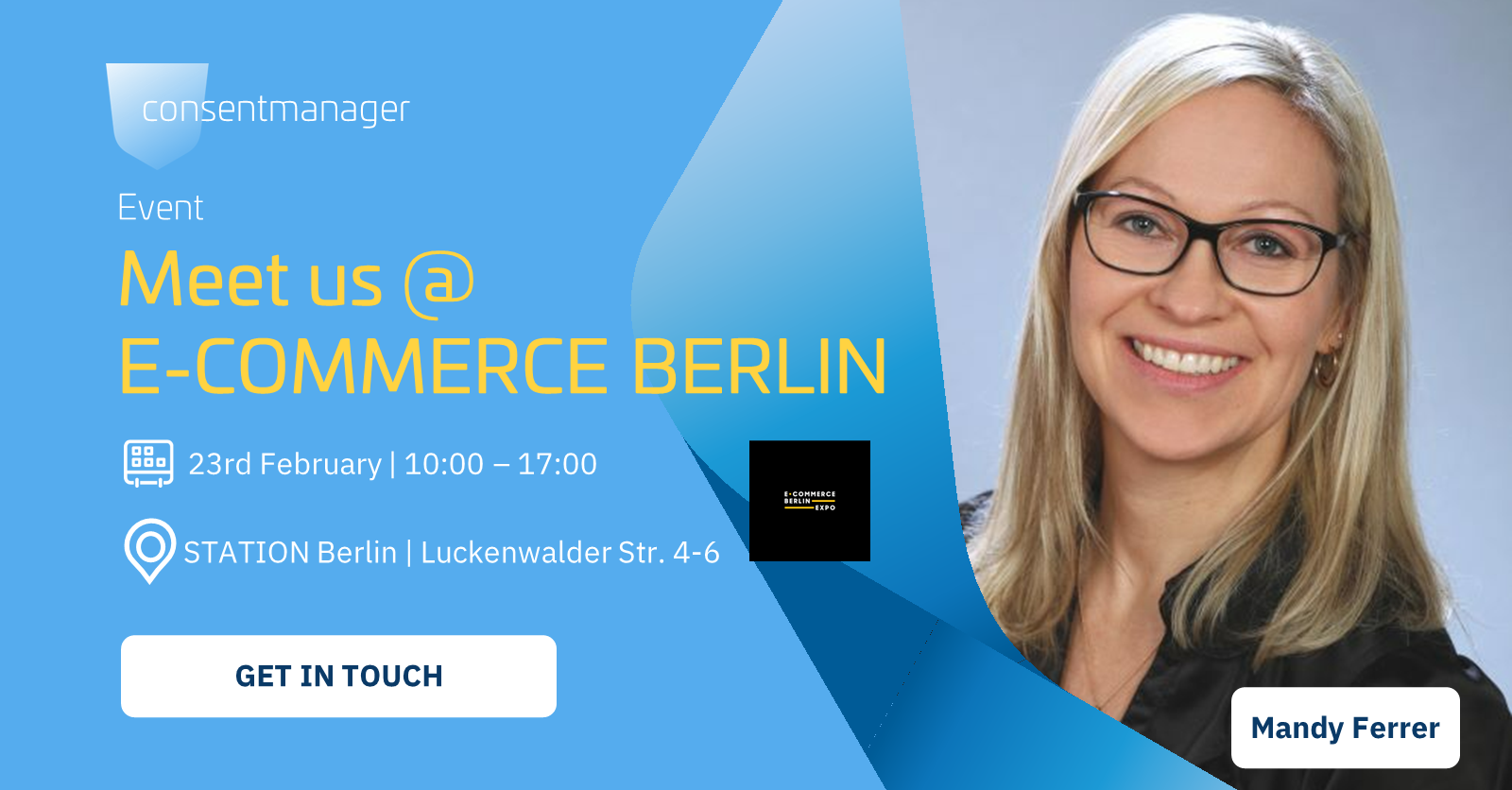 REMINDER: Code change necessary / Abolition of old codes
We would like to remind you once again that some important code changes will be necessary soon. The first step has already been taken with the last update. Please note that old codes containing "consensu.org" need to be updated by 01 July 2023.
You can read about what you need to bear in mind in the following article:
https://www.consentmanager.net/knowledge/news/important-deprecation-of-old-codes/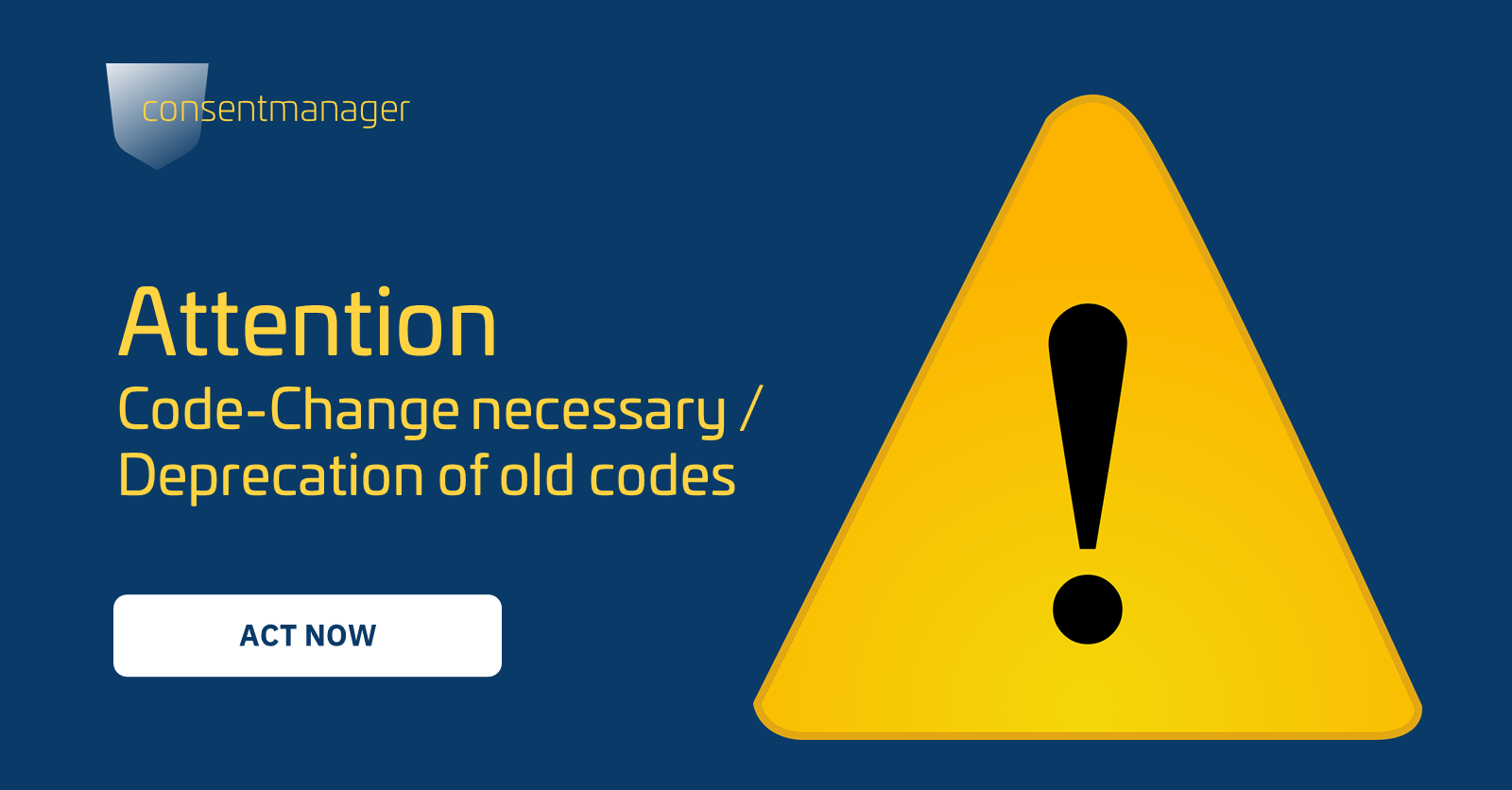 Further optimisations and adjustments in February:
In February, there were, among other things, the following minor innovations and changes:
In connection with the code change, an alert function was integrated into the dashboard, which now informs the user of the necessary code change if it has not yet been carried out.
Furthermore, incorrect settings when using design features via subaccounts were fixed and crawler report data and the export function were adjusted. A display problem in the optimisation report was also corrected.
Further innovations and optimisations can be found in the complete release log:
Release Log
CMP-1582 Issue language switching back to default
CMP-1598 DataLayer userChoiceExists on SPA with status onChange
CMP-1247 Carousel Mode: Add option to fold 1st purpose
CMP-1577 Add check for old codes
CMP-1586 ATT: Disallow vendors if att is disabled
CMP-1414 Check text edit in design editor logged in as subaccount
CMP-1550 Design toggles overlap text if language written from right to left
CMP-1551 Automatically extend cookie lifetime
CMP-1514 Design editor: new Icon for save & exit (2nd. layer)
CMP-1565 Add option to share cookie description across cmps
CMP-1578 App feedback if no design available
CMP-1581 Add option to rotate css classes
CMP-1589 Issue incorrect numbers in acceptance vs bounce diagram
CMP-1593 Crawler Report broken
CMP-1596 Dynamic content blocking issues with
CMP-1599 Multiple previews on instagramm
CMP-56 Consent Layer: Show page with general info on cookies and how to delete/disable