Newsletter 2023/03
consentmanager Interface in a new look
The time has come! Now that the beta test phase has been completed and various optimisations have been carried out, our client login area can boast improved usability and a fresh new design. In addition, more clarity and structured user guidance will make it even easier and faster for you to create and customise your cookie layer.
Newly registered users and customers will immediately benefit from the new user interface. Existing customers currently still have the option of switching between the old and the new user interface to manage their CMP. You can switch to the new version with just one click.
Curious now? Then try it out right away.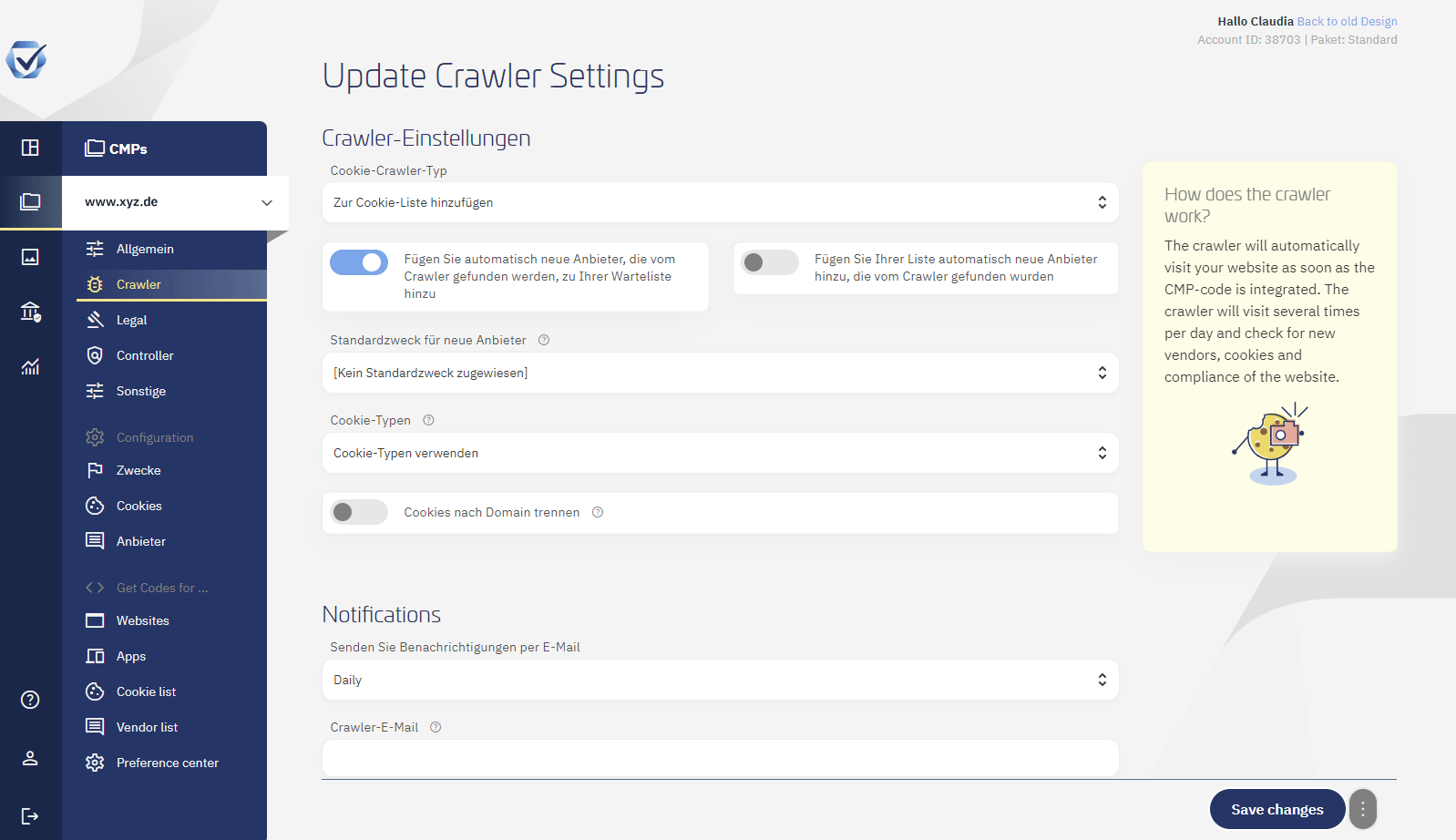 Clients can switch between old and new interface here:
| | |
| --- | --- |
| In the old interface: | In the new interface: |
Can AI be GDPR compliant? What you should pay attention to
As AI chatbots become more prevalent, it's important for AI developers to be aware of the GDPR to ensure their systems comply with data protection laws. On the other hand, if you're a consumer of such a system, it's equally important to know your rights and the provisions of the GDPR that are relevant to AI. Cases such as the recent one involving the AI chatbot Replika, which was found to have unlawfully collected personal data from minors, are a clear example of the lack of data protection awareness in the AI industry. To find out what a GDPR-compliant AI bot should look like, read our new blog post here.
Click here for the blog article:
https://www.consentmanager.net/knowledge/can-ai-be-gdpr-compliant-what-you-should-pay-attention-to/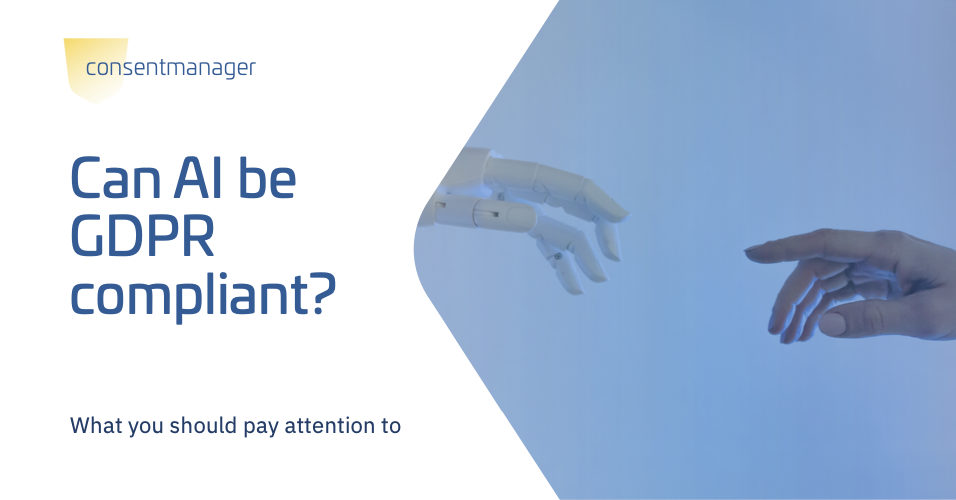 Save the date! Meet us at OMR23 in Hamburg
This year, OMR once again invites you to its annual major event in the Hanseatic city of Hamburg. On 9 and 10 May, OMR will open its doors to industry experts from the digital scene. You can expect international speakers, lots of entertainment and of course exciting exhibitors. And consentmanager is one of these exhibitors.
Save the date now and don't miss the opportunity for exciting discussions.
Date: 09. + 10. May 2023 | 09:00 to 23:59 Uhr
Location: Hamburg Messe | Messeplatz 1 | 20357 Hamburg
Halle A1 | Stand C01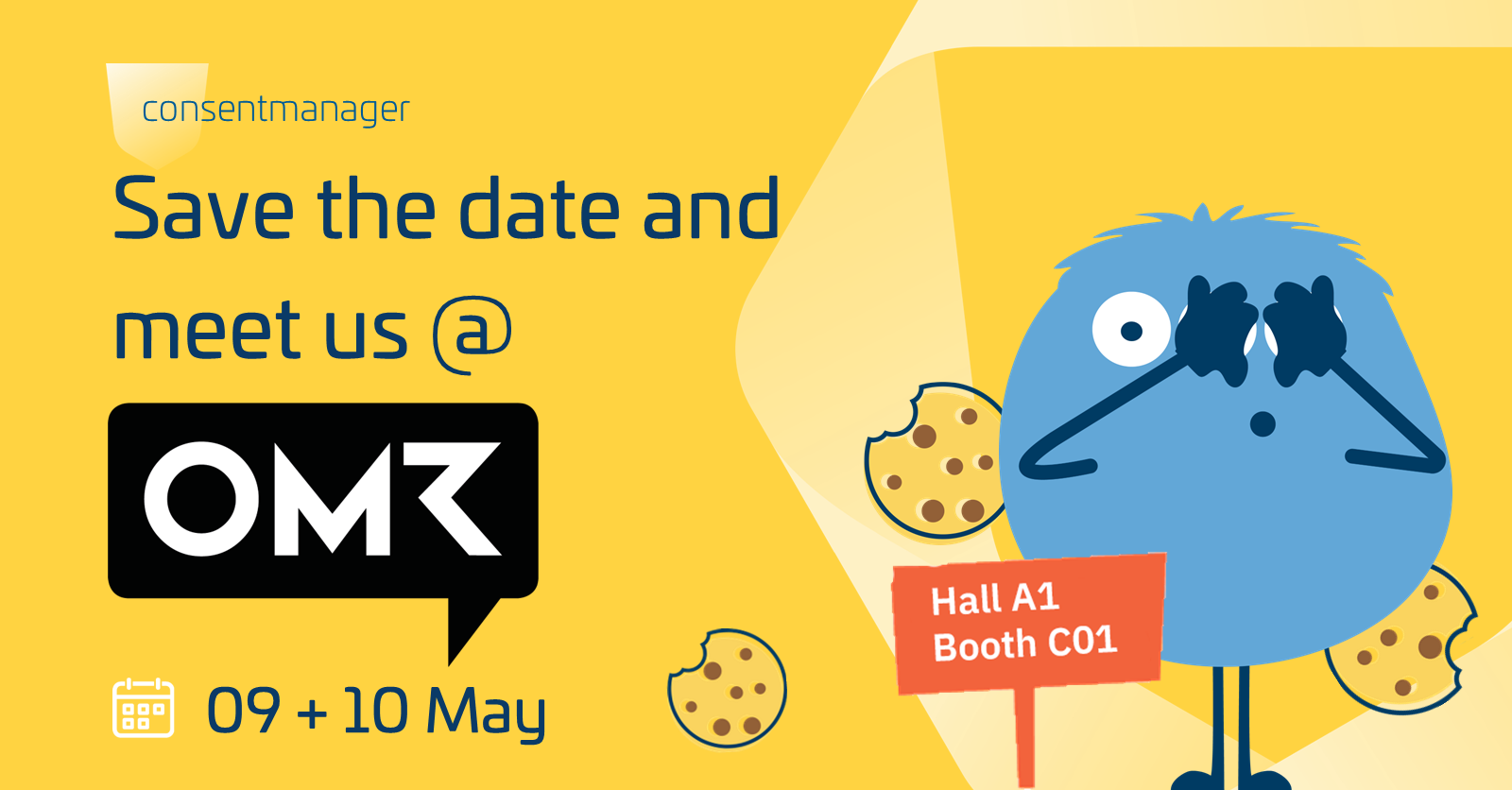 REMINDER: Code change necessary / abolition of old codes
We would like to inform you once again that some important code changes will soon be necessary. The first step has already been taken with the last updates. We have started to remove old codes.
You can read about what you need to consider in the following article: https://www.consentmanager.net/knowledge/news/important-deprecation-of-old-codes/
Further optimisations and adjustments in March:
In March, there were the following minor innovations and changes:
Among other things, errors in the expiry time in connection with the downgrade of price packages were fixed and display errors when using toogles in the layer. Furthermore, metadata for the use of certain buttons was expanded in the SDK. An incorrect output of country information was corrected in the cookielist export.
You can find more new features and optimisations in the complete release log:
Release Log
New client interface is ready
CMP-1566 Packages are downgraded to early
CMP-1551 Automatically extend cookies
CMP-1565 Add option to share cookie description across cmps
CMP-1617 Toggle in headline changes on expand
CMP-1621 Add metadata for button pressed
CMP-1631 Add option to use second custom button
CMP-1587 Issue copying staged CMPs
CMP-1616 Replace 1×1 gif with inline data attribute
CMP-1618 getCMPData returns purposesList without purposes names
CMP-1622 Cookielist-Export Country incorrect
CMP-1626 Typo3 Plugin Bug