Newsletter 2020/10
Our new website is here
We are pleased to present you our new logo and our new website. Our well-known hexagon remains, but is now fresher and more modern.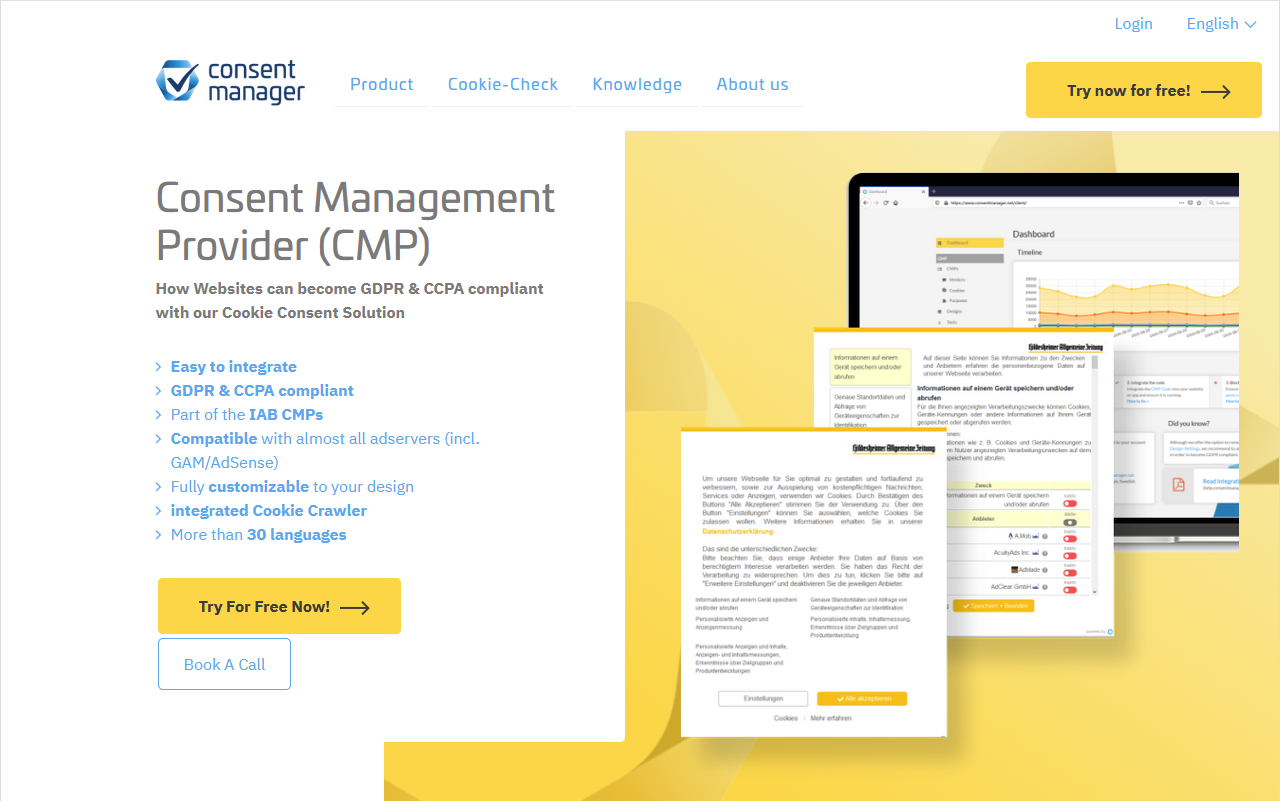 Changes to the IAB TCF Policy
As announced in the last newsletter, the IAB has adjusted the guidelines for participation in the IAB TCF. Please note the following changes:
The theme settings now show a color contrast value when setting the color for the accept/reject/settings/save buttons. The IAB requires color contrast to be at least 5:1 (foreground vs. background). With the current update, this contrast value is mandatory. Themes using a lower contrast value lose the IAB compliance setting. Please review your designs .

With the current update, we have disabled the ability to change the first-level welcome text if IAB TCF is enabled in a CMP. Customers who want to change the text need additional approval from the consent manager. Existing texts are not affected.
More new features and changes
Customizable list icons for non-checkbox purposes
Vendors can now be hidden
New macros to display buttons & links in text
You can create your own stack
… and much more.