Newsletter 2021/10
Crawler Updates
With our latest update, we have put the focus back on our crawler. The crawler is now even more thorough and tracks subpages within the website more precisely than before. The results of the crawler can now finally be exported as PDF and we have added further checks, for example for third-country transfers.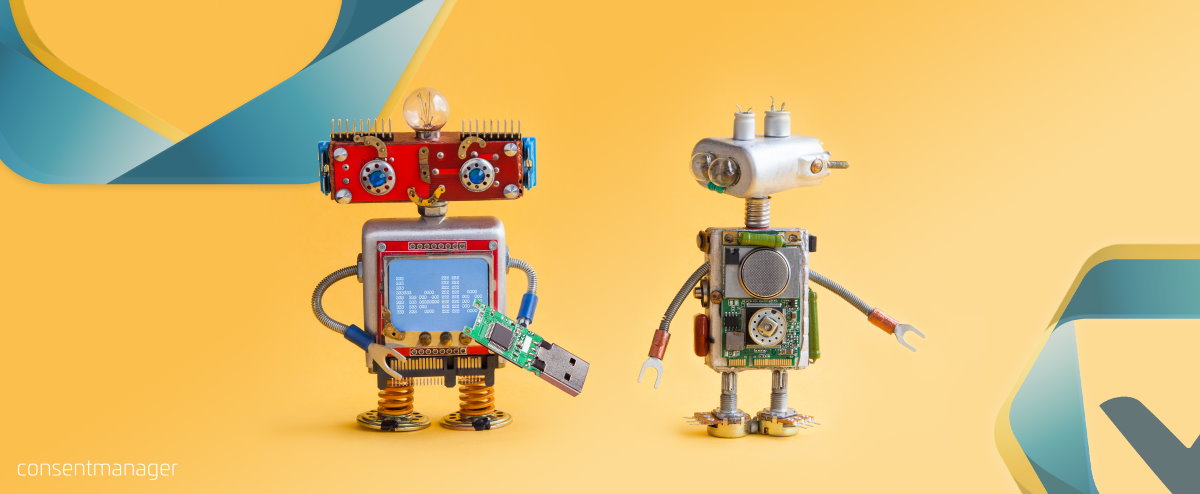 In addition, the control of the crawler has become better: In the crawler settings of a CMP you can now set that newly found vendors should first be added to a waiting list and not immediately to the normal vendor list. Furthermore, cookies can now be separated by domain, which is of particular benefit to customers who use the same CMP code on multiple domains. And last but not least, the vendor list now also shows the last finds, so that it is easier to understand where a vendor was found.
Improved automatic blocking
In addition to the crawler, we also improved the automatic blocking code this month. Since it is preferred by many customers, we have improved the convenience and the loading time in particular: While there were more problems in the past with "essential" or "functional" vendors that were blocked by the CMP, it should now be much easier to work with such vendors.
Webinars in November (German)
Due to the many innovations that will come to websites with the TTDSG from December, we will be offering further webinars in November. These are:
Webinar: TTDSG & Aktuelle Entwicklungen im Datenschutz
09. November 2021 – 3pm (german language)
Registration page

Webinar: consentmanager mit Google TagManager & Google Consent Mode verwenden
10. November 2021 – 3pm (german language)
Registration page
More features and changes
Improved protocol API
dataLayer improvements
Better WCAG keyboard support
Automatic expansion of affiliate links
… and many more.
API Update
Please note that the data API has been updated. If you are currently pulling protocol data via the API, you will need to switch to type 19. For more information please see our help section.
Release log
With the current release we have applied the following changes:
CMP-873 Issue rights seeing CMPs
CMP-872 Add option for timeout/wait for import
CMP-869 Issue with switchbutton
CMP-867 Switchbuttons per default to off
CMP-874 Add notes field to CMP settings
CMP-862 Issue changing purpose automatically enables the purpose
CMP-868 In IAB special purpose the vendors the list is empty
CMP-885 WP Plugin => double check CMP ID is inserted
CMP-865 Settings button appears multiple times
CMP-870 App reports issues
CMP-871 Add option for enabling gatekeeper
CMP-882 Add possibility to change dataLayer name
CMP-891 API-Update procotol download
CMP-850 Add possibility to automatically insert GDPR macro
CMP-856 Add unblocking domain list to automaticblocking.js
CMP-892 Combine automatic blocking with blocklist
CMP-880 Add new vendors to waiting list
CMP-775 Add public API for window.cmpmngr.callLazyLoad()
CMP-644 Crawler: Additional checks
CMP-661 Crawler: Wrong mail language
CMP-789 Crawler: Add verification of result
CMP-803 Crawler: Show url where the vendor was found last time
CMP-62 Crawler Report: PDF Export
CMP-88 Crawler Report: Highlight cookies with issues
CMP-57 Crawler Report: Show how often domains where found
CMP-58 Crawler Report: Mark first party cookies
CMP-59 Crawler Report: Rate session cookies as less harmful
CMP-65 Crawler Report: Update risk rating of 1st party cookies
CMP-63 Crawler Report: Risk rating based on cookie count
CMP-370 Crawler Report: Dont report marketing cookies as issue if vendor is set as essential
CMP-372 Crawler Report: Make it easier to find the URL on which a cookie was found
Reminder
Deprecated:  dataLayer.cmpVendorsConsent / dataLayer.cmpCustomVendorsConsent – use  dataLayer.cmpConsentVendors instead. Fields will be removed by Dec 2021