Newsletter 04/2022
New compliance report and improved crawler results
This month you can expect a new and improved compliance report in your Consentmanager login. The report is now divided into Risk Report and Cookie Crawler.
The new risk report was developed, among other things, taking into account official requirements of the CNIL, AEPD or the updated guidelines of the LfDI Baden-Württemberg. The risk report clearly shows the respective weaknesses in terms of design and CMP settings.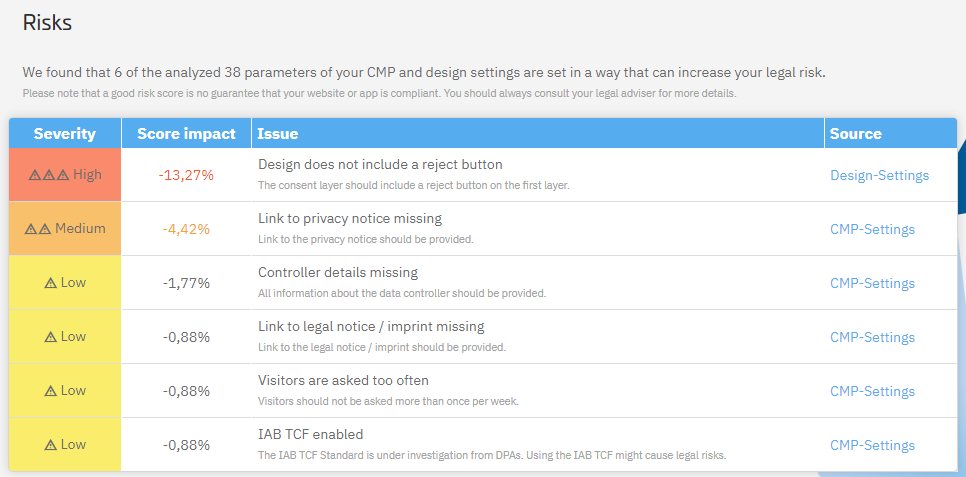 Each parameter is listed visually according to the severity of the risk. The report thus enables you to identify and eliminate your weak points even faster in order to minimize the legal risk in the short term.
The cookie crawler, on the other hand, checks the website itself for vulnerabilities. We have also added a few more tests to this one. In addition, we have improved the crawler report loading speed and level of detail. Companies that manage multiple CMPs will be particularly pleased about this.
All in all, the compliance report now fulfills further legal requirements in addition to improved functional aspects.
Do not miss! New webinar in May
Don't miss our next webinar on:
"Legal developments in data protection: Can I still use Google Analytics & Co?"
When? 10 May 2022 at 2 pm
Language: English
Register now : https://www.consentmanager.net/knowledge/news/webinar-2022-05-10/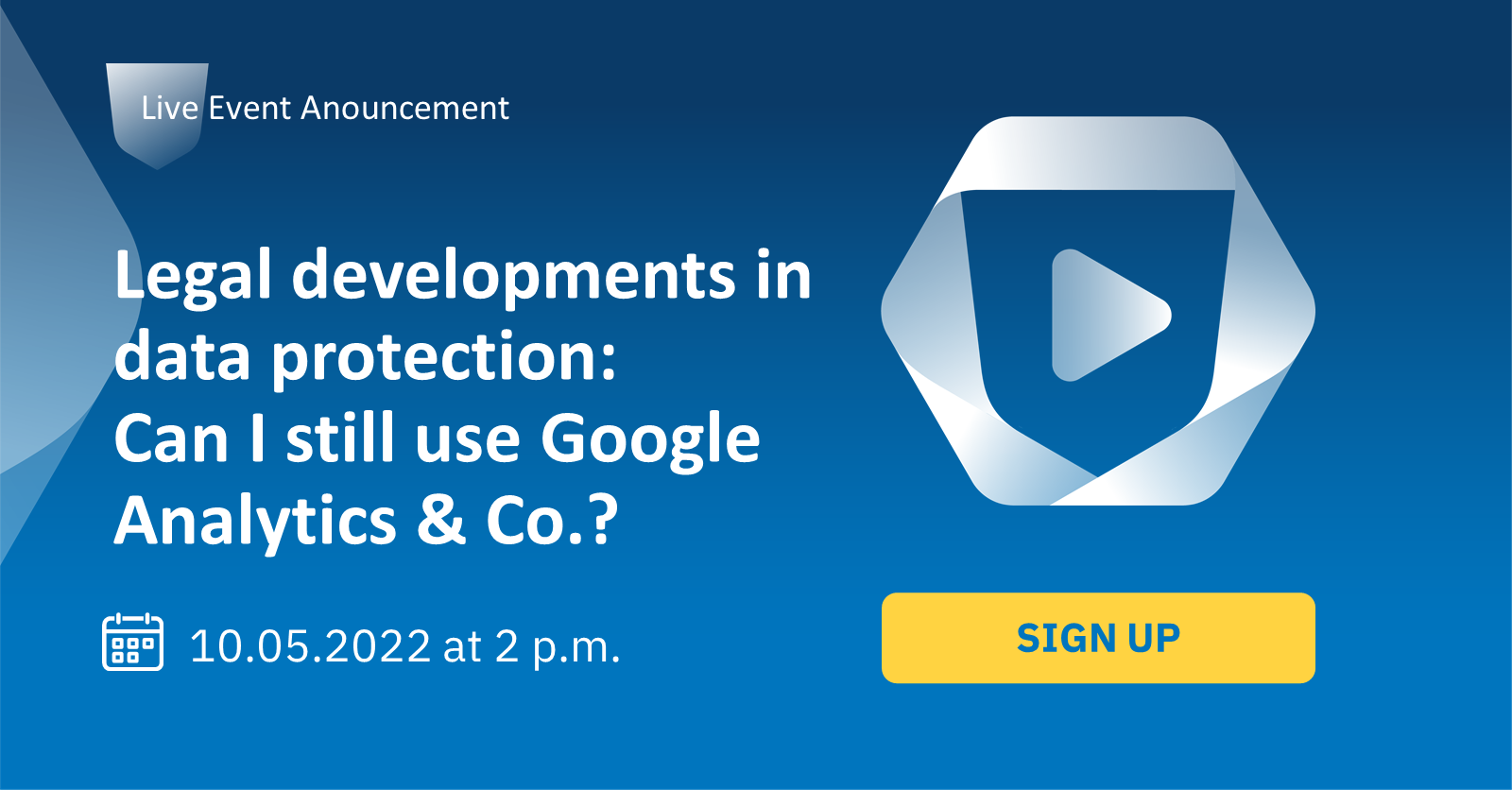 What other topics are you interested in?
We would like to further align the content of our webinars to the needs of our users.
For this we need your input! Do you have topics you would like to see covered? Then please send it to: info@consentmanager.net with the subject "Webinar request".
We will incorporate your ideas into our selection of topics.
Other innovations and changes
The latest update also comes with further adjustments and new functionalities. Among other things, there is now a cookie waiting list from which individual cookies can be allowed. Furthermore, adjustments were made to the standard texts and the handling of the language settings was optimized.