Newsletter 06/2021
New visual editor
With the latest update, we have dealt in particular with the topic of design and design adjustments. The theme editor has been completely renewed: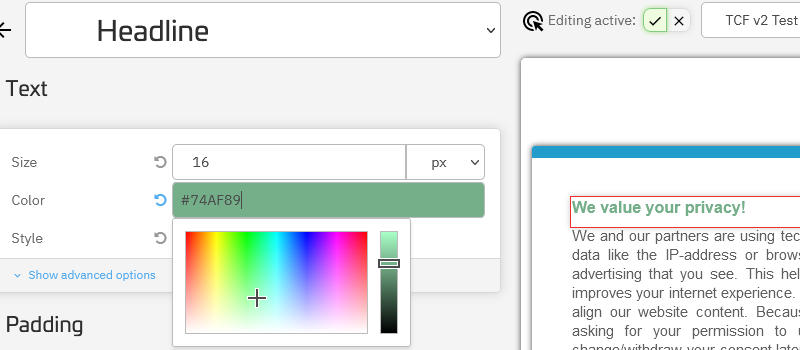 Instead of simply showing a preview as before, the design can now be adjusted directly in the preview. Simply click on a heading, for example, and the settings for the heading will appear. Click on a button, then the settings for buttons appear. This will make it even easier to create your own design exactly to your taste in the future.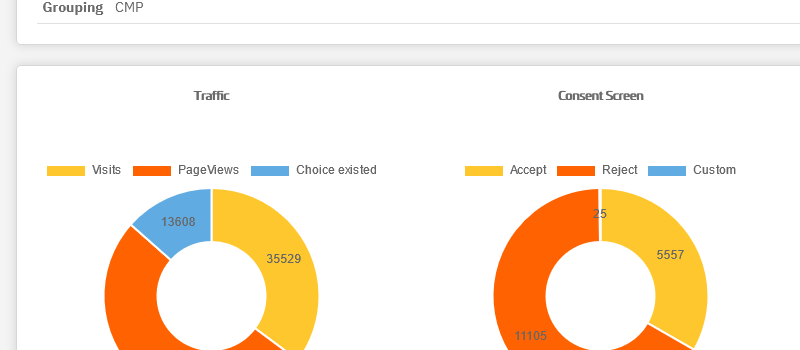 There are also many new design options, such as the ability to set the size of the layer more specifically or to use your own icon for the preference center.
Recording of the webinars
A number of webinars took place last month. As always, you can find the recordings on our website:
More new features and changes
Reports can be automated and sent by email
New layer position "Push down" pushes the web page down
Dashboard is now filterable by CMP
New "classic" purpose "Social Media"
… and much more.