Newsletter 06/2022
Design Editor now with improved usability
Our design editor has been equipped with new functions. Users now have the ability to customize text and translations directly in the cookie banner: Just right-click on a heading or text or any other element and the editor not only shows the settings for color or spacing etc, but now allows that directly as well Editing of the texts in all languages. This simplifies usability enormously and also saves time. The result can be admired directly. It could hardly be more convenient for the user.
CNIL: FAQs on the use of Google Analytics
The question remains whether Google Analytics can be used from a data protection point of view or not. Specifically, this is aimed at data transfers to the United States, which is of great concern. In this context, on June 7th, 2022, the CNIL (French National Data Protection Authority) published FAQs on the use of Google Analytics. The CNIL is of the opinion that the transfer of data is unlawful and that Google Analytics can therefore largely not be used in compliance with the GDPR .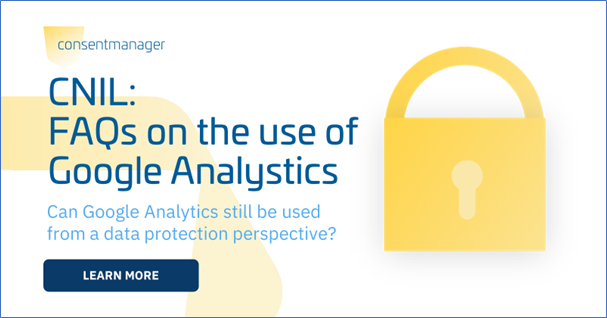 The FAQs stem from the publication of a formal notice in February this year by the CNIL, when the CNIL asked a French website operator to comply with the GDPR and, if appropriate, to stop using Google Analytics. Here is a brief extract from the FAQs:
Standard contractual clauses: Although Google has taken additional technical, legal and organizational measures to protect personal data, according to the CNIL they do not offer sufficient protection against requests for information from foreign authorities.
Transmission of anonymized data: Google is not able to process personal data in an anonymized form. Only measures for pseudonymization are offered.
Encryption of the data: Under certain conditions, encryption could offer additional protection. However, this assumes that Google does not encrypt the data itself, as is currently the case. The required encryption must be on the side of the data exporter.
These and other points from the FAQs lead the CNIL to state that the use of Google Analytics is illegal in relation to the possible transfer of data to the United States. Ultimately, however, the CNIL in France must not come to a different conclusion than the general legal situation prescribes. Read the full article here:
https://www.cnil.fr/fr/cookies-et-autres-traceurs/regles/questions-reponses-sur-les-mises-en-demeure-de-la-cnil-concernant-lutilisation-de-google-analytics
WE'RE HIRING
Consentmanager expands its team! We are looking for committed employees who want to continue growing with us. Exciting tasks and a highly motivated and friendly team are waiting for new colleagues.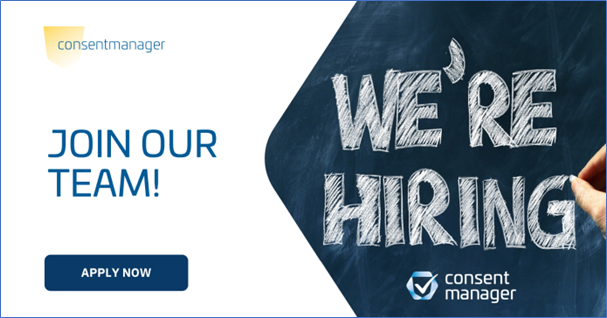 Our current positions:
If anyone knows anyone… please spread the word!
Attention – don't miss it! New webinar in June
Together with our partner funnel.de we organize the webinar:
"Switch to Google Analytics 4 without stress"
In addition to information and tips for simple and practical implementation, data protection aspects in connection with Google Analytics 4 are also highlighted.
When? June 24, 2022 | 11:00 a.m. – 12:00 p.m. (Zoom meeting)
Language: German Register now: https://us06web.zoom.us/meeting/register/tZIpdeuorzouEtPERFJZtmYBEGkxCbs9Hfk5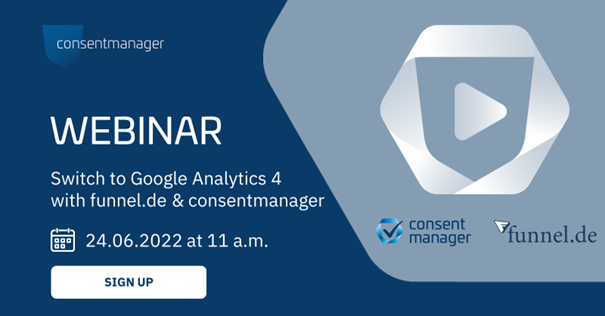 Meet us at TactixX 2022 in Munich!
This year's TactixX will take place in Munich on July 12, 2022. At TactixX, the largest DACH conference for affiliate marketing and display advertising, the industry meets for a lively exchange to discuss current trends and challenges. Of course, the topic of consent management should not be missing here.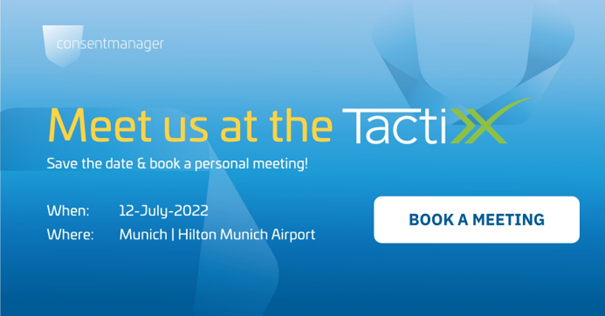 We are there too!
Take the opportunity to meet us personally at TactixX.
Book an appointment now: https://www.consentmanager.de/bookacall/goetz/
Date: July 12, 2022
Time: 09:00 to 19:00
Location: Hilton Munich Airport | Terminalstrasse Mitte 20 | 85356 Munich
Beta testers wanted
Soon it's time! Our CMP will appear in a new guise shortly. We have placed particular emphasis on better user guidance and design features.
We would like to invite you to be one of the first users to put our optimized CMP design through its paces.
Have we piqued your interest? Then send us an e-mail with the keyword "Beta Tester" in the subject line to mail@consentmanager.net.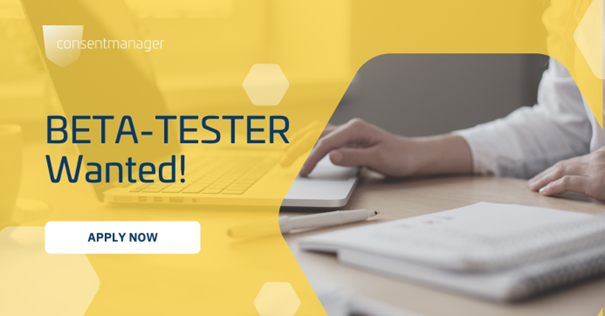 New optimizations and adjustments
In June, some minor improvements were made or bugs fixed. These include other translation functions for internal texts. Furthermore, adjustments were made to the crawler, which now displays first-party domains as "first party" and no longer as "unknown provider". As always, there were also many other small innovations and changes.